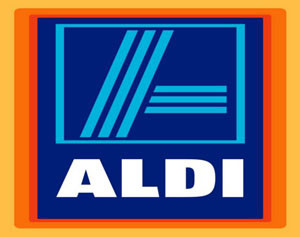 The Royal Palm Beach Village Council gave final approval last week to an ordinance allowing the creation of a warehouse larger than 400,000 square feet.
The approval at the council's June 28 meeting clears the way for the Aldi grocery chain's planned regional distribution center in the village.
Aldi, a German-based discount retailer, announced plans in December to construct a distribution center in Royal Palm Beach to serve about 70 planned stores in South Florida.
The center will be located on a 70-acre site off State Road 7, adjacent to the Regal Cinemas property and Royal Palm Beach High School.
Discussion was limited at last week's meeting, but Planning & Zoning Director Bradford O'Brien gave an extended presentation at the council's June 7 meeting.
O'Brien said the ordinance provides a special exception to allow warehouse and storage buildings larger than 400,000 square feet.
"The village code currently does not properly regulate facilities of this nature," O'Brien said, explaining that it will be defined as an industrial establishment where goods are received and stored for redistribution to other destinations at remote locations.
The approval also allows the facility to include office space to provide logistical support for local as well as regional operations of the business.
"Portions of the building will be allowed to exceed the height restriction of 32 feet for the zoning district, as long as there is an additional setback of 5 feet for every portion that exceeds the allowable height, with a maximum building height of 45 feet," O'Brien said.
The code will also require that material or equipment stored on-site be located within an enclosed building. Trailers will be allowed within designated areas when used in conjunction with operation of the facility, and those areas, including the areas for loading and unloading, must be screened from public areas. At no time would inoperable trailers, such as those with no registration or flat tires, be allowed to be stored on the site, O'Brien said.
The ordinance allows for flexibility in existing architectural requirements for exterior building materials, roof treatments, detail features, project standards and building design where those parts of the building are not part of the streetscape and do not detract from the character of the community, O'Brien said.
The architecture must incorporate colors and materials generally used throughout the village, and the plans must receive approval by the council.
The parking requirements will be one space per 300 square feet of office space, which is in accordance with the village's current code for commercial space.
"We will be requiring one space for 20,000 square feet of warehouse storage area," O'Brien said. "That sounds like a lot, but when you consider a facility of this size, of this magnitude, I looked at some other facilities around the state and [inquired about] any parking problems at these sites, and this is the parking ratio that I came up with."
The ordinance allows flexibility in the architectural design, so that the rear building design does not have to be consistent with the front of the building, although the design must receive council approval.
Village Attorney Brad Biggs said that the village's "big-box" ordinance requires the back to resemble the front because they are typically located in areas where the back is visible. "In this instance, you're probably not going to be seeing it from all sides, and that's why the back does not have to appear as beautiful as the front," Biggs said.
Where chain-link fencing is used, it must be vinyl coated and have a maximum height of 6 feet when not located adjacent to the right-of-way. Light fixtures are allowed to exceed the village's 30-foot height limit, and be up to 40 feet in height in truck yard and loading areas. The lights must be shielded from adjacent properties.
The ordinance also provides exemptions to landscaping requirements for parking and buffers due to the large size of the building and the lot. Included is an exemption to village code that requires loading areas to be screened by an 8-foot wall.
"This requirement is more for your retail buildings," O'Brien said. "When you have a facility this size, you will have maybe 50 or 60 [trucks], and an 8-foot wall just doesn't work in this case when you have other screening requirements."
Biggs said the revised guidelines are not only for a large building, but also for a very large lot in an area with limited public access, located more than 1,000 feet from a roadway. "There is some leeway given to this type of building," he said.