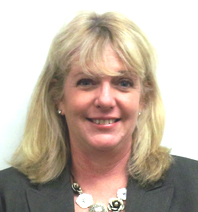 Polo Park Middle School in Wellington opened the new year with new Principal Ann Clark in charge. Clark comes to Polo Park from Poinciana Elementary School, a science, technology, engineering and math magnet school in Boynton Beach.
While she has only been at the school a couple of weeks, Clark has found a warm welcome.
"The dedication of the teachers is incredible," she said. "This staff is phenomenal, they welcomed me, and I feel like I'm home. You walk in and the kids are fabulous. They introduce themselves and shake my hand. It's just a really neat spot."
Clark added that parents have also been very supportive. "I feel like this is home," she reiterated. "It's just a lovely place."
Clark led Poinciana for about two and a half years. Before that, she worked at the district office for three years as an area director. In that job, she worked with charter schools and alternative schools all over the county. "I went from Belle Glade north and south," she said. "As an area director, you move from school to school, and you work on issues at different schools. The principal is very much hands-on."
Clark served as assistant principal and won promotion to principal while at Lantana Middle School from 1997 to 2007. She started with the district in 1983 at Congress Middle School as a special education teacher, and from there went to Christa McAuliffe Middle School before heading to Lantana, where she started her educational leadership training.
She holds a master's degree in special education from Florida State University and certification in educational leadership from Nova Southeastern University.
At Polo Park, Clark said she is impressed with the number of high school-level courses for high-achieving students.
"We offer geometry, algebra honors and Spanish, so kids can leave here with high school classes, which is great. Except for five and a half years, my whole career has been in middle school," she said. "A few things change, but a lot of it stays the same."
Clark, 51, has lived in Palm Beach County since 1983. Originally from Miami, she is a native Floridian, born at Jackson Memorial Hospital.
She is married to husband Dave, principal at Olympic Heights High School in Boca Raton. They have two grown children: Billy, 23, who is studying at Lindenwood University in Belleville, Ill., and Kendall, 20, who is at Florida State. For hobbies, she loves to read and garden.
At Polo Park, Clark replaced Scott Blake, who was removed from the post abruptly in July following his arrest on solicitation charges.