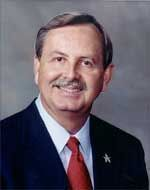 By Palm Beach County Sheriff Ric Bradshaw
My deputies aren't just busy protecting you on land. They are also working hard to safeguard everyone on our waterways.
The Palm Beach County Sheriff's Office Marine Unit enforces marine laws, investigates boating accidents and other crimes, handles underwater search and rescues, and offers boating education to the thousands of watercraft drivers passing every year through Palm Beach County's extensive coastline, inland waterways, canals and lakes.
With a staff of 14 deputies and commanders, our unit is tasked with everything from keeping illegal immigrants and drug runners from landing on our shore to preventing boating accidents and reducing "boating under the influence" incidents in our parks. There are also dive-and-rescue experts who search underneath the water surface for people and property in virtually any weather or water conditions. In addition, we have four highly trained volunteer civilians who work just as hard in protecting and saving lives on the water.
Patrolling miles and miles of these waterways is not easy. Over the years, the number of boats and personal watercrafts has skyrocketed, and on certain busy weekends, many of these waterways are congested, creating conditions for accidents and reckless behavior. As a result, my marine deputies are constantly checking boaters for mandatory safety equipment so they are aware of their responsibilities.
We've been spending a lot of time, as of late, reducing rowdy behavior on Peanut Island, a popular hotspot for boating off Riviera Beach. The county banned drinking alcohol there in May, but my deputies are still keeping the peace in the waters off the island, where hundreds of boaters gather in the shallow waters on many weekends.
Since the Sept. 11, 2001, terrorist attacks, the marine unit has taken on a higher-priority role. It's on the frontlines, as my deputies work with our partners, such as the U.S. Coast Guard, in monitoring threats coming in from the ocean. Using an advanced radar system, they can track suspicious boats up and down our coastline. We also patrol the Port of Palm Beach, escorting cruise and container ships to ensure safe passage into the deeper waters of the ocean.
Again, a large part of what the unit does is educate.
My deputies often board boats to encourage passengers to wear personal flotation devices at all times. They also urge boat operators to perform routine safety checks before heading out, making sure the watercraft has the proper safety equipment on board, including a working fire extinguisher, flares, and a horn or whistle.
They also ask boaters to check weather reports before leaving the dock, since weather, especially in tropical South Florida, can change rapidly on the water, turning a pleasant day into a dangerous situation.
I hope you all find the time to enjoy our beautiful waterways. Be safe out there!