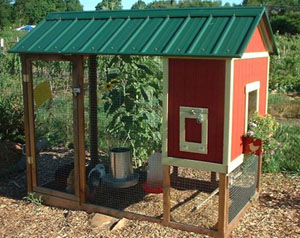 Residents concerned about Palm Beach County's proposed livestock ordinance will get a chance to meet with county staff at 7 p.m. on Wednesday, Aug. 15 at the Vista Center in West Palm Beach, located at 2300 N. Jog Road, in the first-floor large conference room.
The proposed rule changes apply to those keeping livestock in rural and exurban communities, including The Acreage.
Next week's meeting is in advance of a Palm Beach County Commission meeting Aug. 23 where the ordinance is set for possible adoption.
County staff members believe the ordinance would provide protection to property owners in the rural and exurban tiers who would otherwise be subject to citations for keeping livestock under the current regulations.
The end goal, according to staff, is to preserve and protect the rights of county residents.
However, some residents are concerned that the ordinance does the opposite, including possibly infringing on the state's Right to Farm Act.
Acreage resident and former Indian Trail Improvement District Supervisor Mike Erickson said he is concerned about the limitation of six sales of farm products per property per year.
Current home occupation regulations do not allow the public to come to a residence to purchase items, but the new regulations would allow six separate sales of multiple items per year.
"Six is just a number somebody picked out of the hat," Erickson told the Town-Crier on Wednesday.
He said a more appropriate restriction might be to allow property owners unlimited or a greater number of sales than six, limited to products only from that piece of property.
"If you've got goats and sell the milk, you can do it all you want right there," Erickson said. "You've really got only an acre and a quarter out here in the exurban tier that you're dealing with, so the size and scale of the operation is going to be limited by the size of the lot."
County staff, however, points out that under current regulations, properties in the rural and exurban tiers can have only one use, residential or bona fide agricultural. The new ordinance is narrowly tailored to protect the rights of residents who keep domestic livestock, as guaranteed in the comprehensive plan.
The new regulations do not affect horses, hobby bird breeders or bona fide agricultural uses, which are addressed under other ordinances and statutes. Since the proposed regulations do not address bona fide agriculture, the Right to Farm Act does not apply, according to county staff.
The new rules exclude planned unit developments, which were not designed to be rural in nature. The amendments would also address livestock fencing, as well as the status of existing structures and grace periods for non-compliant structures. It also deletes the maximum number of livestock that can be kept on a property as well as screening requirements.
Above: A backyard chicken coop.