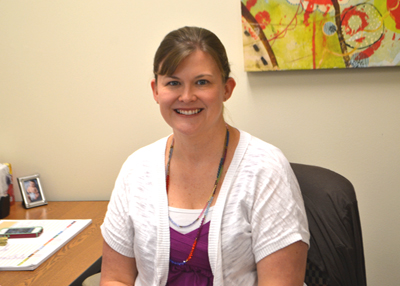 The King's Academy has announced the addition of a new college guidance counselor to its staff, Joy Payret.
It is the King's Academy's desire to offer an abundance of services and resources to students as they prepare for the next important step in their lives — college. To this end, Payret comes with much experience and will be an asset to an already successful department under the leadership of Heather Najmabadi.
"Mrs. Payret is a proven professional who will be a tremendous addition to our team," said Sonya Jones, secondary school principal at the King's Academy. "As a King's alumnus, she understands the mission of the school to assist the home and church in their endeavor to 'train up a child in the way he should go,' and she will be able to offer her specialized skills and talents to further fulfill this goal."
Payret is a King's Academy alumnus from the Class of 1993. She graduated from Moody Bible Institute in 1998 with a bachelor's degree in educational ministries, followed by a master's degree in counseling psychology specializing in school counseling from Palm Beach Atlantic University in 2001.
Payret's work experience includes guidance counseling, personal counseling and working as a program director. Payret spent the past six years working at Palm Beach State College as a professor.
The King's Academy is a nationally recognized private Christian school serving approximately 1,200 students from preschool through 12th grade and is accredited by the Southern Association of Colleges and Schools, the Association of Christian Schools International and the Florida Association of Christian Colleges and Schools.
The King's Academy serves students and their families across Palm Beach and Hendry counties at its main campus at Belvedere Road and Sansbury's Way in West Palm Beach and its Clewiston campus on Caribbean Avenue.
For additional information about the King's Academy, visit the school's web site at www.tka.net.