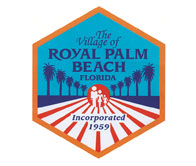 The Royal Palm Beach Village Council approved a revised schedule of fees last week that includes charges for the use of some park facilities and legal fees for development applications that had not been charged before.
The new park fees are associated with the soon-to-be completed Royal Palm Beach Commons Park.
The item had been on the council's consent agenda, but Councilman Jeff Hmara asked to discuss the item and questioned the rationale for the new fee schedule.
Village Manager Ray Liggins said the most significant fee changes include a $4 per month per residence stormwater utility fee and reimbursement of legal costs for development applications. "We're putting ourselves in a position to be reimbursed for attorney fees for those particular types of applications," Liggins said.
There is also the addition of rental costs for the new park facilities.
"If you look through the 22 pages, there's a different fee for every item on there. The rationale for each one of these fees is different," Liggins said. "They have evolved over time. Our logic in creating many of these fees is, first, to cut costs, but not all the fees cover all the costs. Some are there as an incentive. Some of the fees that the council created are a disincentive."
For example, some of the parking violation fees increase with the number of violations. "An example of one of our incentives, you could say, is our development fees. If you look at our development fees compared to the surrounding areas, specifically Palm Beach County, if you pay development fees in Palm Beach County or annex into us and pay us here, we kept a close eye on them to keep [our fees] less than them," he said. "Our impact fees were established by a study. Our business tax receipts — some of them were done by a study, and we had not adjusted them for quite some time, kind of in sensitivity to the economic times of the past five years."
Some fees, such as those for handicapped parking violations, are state-regulated, while others are levied by the village as a penalty, such as using the boat ramp without a permit.
"We don't look to get rich on this, but the combination of all these fees and charges appears to bring in about 10 percent of our revenue, about $1.8 million to $2 million," he said. "They are significant to our operation but clearly don't cover the cost of what we do here."
Hmara asked about the basis for the Commons Park fees that will be initiated when the park is complete. Liggins said the fees are intended not to inhibit use of the park but bring in revenue to recoup in part the cost of operation.
Rental of the park's large, 40-seat pavilion with a dock for three hours will cost $75 for residents and $150 for nonresidents. The 16-seat small pavilions will cost $25 for three hours ($50 for nonresidents). The banquet garden will cost $100 for three hours ($200 for nonresidents). The wedding pavilion will cost $25 per event ($50 for nonresidents). All of the pavilions are free on a first-come, first-served basis, but paying the fee will guarantee a reservation, Liggins said.
Rental of the park's 3,100-square-foot sporting center banquet room with veranda will cost $150 per hour for residents and not-for-profits, with a minimum period of four hours, or $200 per hour for nonresidents.
The revised fee schedule also raises the rental/reservation cost of other pavilions in the village.