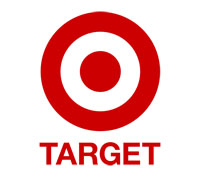 Cypress Trails Elementary School recently announced that its CTES Super Readers Book Club was awarded a $2,000 grant from the Target Corporation. Target recognizes the efforts of Cypress Trails in developing an after-school enrichment program designed to promote reading for pleasure.
The grant will help develop the book club and provide resources to promote independent and shared reading and discussion.
"We are thrilled to receive the grant from Target," Cypress Trails Principal Tameka Robinson said. "Our goal is to help students build mastery in reading, and this book club allows them to do that and have fun."
The grant is part of Target's ongoing efforts to build strong, safe and healthy communities across the country.
These efforts include Target's long history of giving 5 percent of its income to communities, which today equals more than $3 million every week. As part of this commitment, Target is on track to give $1 billion for education by the end of 2015 to help kids learn, schools teach and parents and caring adults engage.
"At Target, we are committed to serving local communities where we do business," Target Community Relations President Laysha Ward said. "That's why we are proud to partner with Cypress Trails Elementary as we work to strengthen communities and enrich the lives of our guests and team members."
In addition to the grant received by Cypress Trails, Target also gives through signature programs such as:
• Take Charge of Education, a school fundraising initiative that provides undesignated funds to local schools for whatever they need most, from books and school supplies to classroom technology;
• Arts Accessibility, free or reduced-price admission to arts and cultural events nationwide;
• Target School Library Makeovers, a program that leverages Target's world-class design expertise to transform school libraries across the country with new construction, furniture and technology, as well as 2,000 new books; and
• Education grants and awards, including Books for Schools Awards, Target Field Trip Grants and Early Childhood Reading Grants, that provide schools, libraries, teachers and nonprofit organizations the resources they need to bring learning to life and put more kids on the path to graduation.