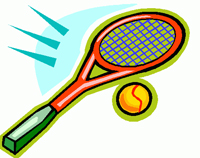 Members of the Wellington Village Council rejected a request Wednesday by A1A Tennis LLC to recoup the cost of preparing a bid to run the Wellington Tennis Center.
Council members voted 4-1 to deny the request to cover the $8,292.50 in costs. Vice Mayor Howard Coates was the lone dissenter.
In August, council members opted to scrap plans to re-bid its tennis contract, instead signing a two-year contract extension with current provider Tommy Cheatham Inc. This was following a successful bid protest by A1A Tennis, noting that Wellington had violated its own policy when choosing its selection committee.
Last month, representatives for Cheatham suggested that the council's deliberation about whether to move the tennis center necessitated a longer contract extension than proposed.
But former Councilwoman Laurie Cohen, attorney for A1A Tennis, argued that reconstruction or relocation of the tennis center was not included in the request for proposals and should not have been a deciding factor in regard to rejecting all bidders.
"These construction issues were not part of the request for proposals, and were known to the council at the time the [request] was issued," Cohen wrote in a memo to the council dated Sept. 5. "Nothing in the [request] provided notice to A1A that the council might reverse course and decide not to re-bid the contract given the uncertainty of the construction issues."
Cohen also noted that the request for proposals represented "that the village would adhere to its own codes, policies and procedures in evaluating its proposals."
"Had A1A known that the village, following a successful bid protest, would decide not to re-bid the contract due to matters that were well-known at the time the [bid] was released, it could have elected not to submit a proposal and incur the above costs," she wrote.
Cohen cited other cases that she said were similar to that in Wellington, but Village Attorney Jeff Kurtz disagreed.
One such case involved the City of Cape Coral, which initially told a bidder that it did not have to be a licensed contractor to be awarded the project, he said.
"And then when it came time for the bid award, it was determined that you did have to be a licensed contractor," he explained. "In that circumstance there was promise or expectation that they would be able to participate, and so costs were awarded."
The second case involved the City of Jacksonville, he said. "They had an apparent number-one bidder," he said. "City staff asked them to [do some work] since they were likely to be awarded the bid anyway. Then the city council decided not to go forward with the program, and the company had already done work."
But, Kurtz said, Wellington had made no promises to A1A.
"In this case there is no such promise," he said. "Case law is pretty clear that the mere fact that you put out a request for proposals does not constitute a promise that you're going to do anything. If you look at the contract, it's pretty clear that the council had the right to refuse all bids."
At Wednesday's meeting, Cohen said that although the case with A1A wasn't exactly the same, the company had unnecessarily spent money to mount a bid protest only to have it invalidated in the end when council members decided to reject everything.
"This is not a situation in which the council or selection committee got all of the bids and decided none of them were good enough," she said. "Council [members] didn't decide they were going to reject all bids and do something else. A1A successfully challenged the [bid award]. They realized that the proper procedures hadn't been followed and that the process was flawed. As a council, collectively, you agreed with that."
She said A1A was asking only for a refund of the actual costs it incurred and noted that the other bidders would not be entitled to the same remuneration because they did not appeal the bid award.
"They put time, money and energy into this," Cohen said. "I think it's unfair not to award their costs."
Councilman Matt Willhite asked to confirm whether Wellington could be liable to pay the costs of other companies if it paid for A1A.
Coates said it would not. "If you don't appeal, you waive your rights," he said.
But Willhite pointed out that the company that won the bid, Tommy Cheatham Inc., would not have wanted to appeal. "You wouldn't appeal if you won," he said.
But Kurtz said each case would be different. "We'd have to look at each case on its own merits," he said.
Coates said he thought that Wellington's mistake in choosing its selection committee, along with the issues of construction, gave A1A grounds to ask for costs.
He noted that the request for proposals suggested Wellington would follow its own procedures, which it did not. "I think we did do something wrong," Coates said. "We screwed up. They had to appeal, because they had valid reasons that were upheld. I think that we were shown to have made a mistake. If we have people spend money and it comes up that we didn't honor our representation, I think the least we can do is recoup their bid costs."
But Kurtz said it did not merit a refund of costs.
Councilman John Greene made a motion to reject the request, which was seconded by Willhite. The motion passed 4-1, with Coates dissenting.