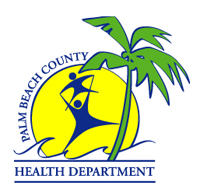 The Palm Beach County Health Department has received confirmation from the Florida Department of Agriculture & Consumer Services that an horse euthanized in Loxahatchee last week is confirmed to have contracted West Nile Virus. West Nile Virus is spread by infected mosquitoes. This is the second horse statewide to be reported with WNV infection with onset during 2012.
The recent heavy rains and standing water across Palm Beach County can increase mosquito populations. "Mosquitoes are nearly always present in our tropical climate," Palm Beach County Health Department Director Dr. Alina Alonso said. "As always, residents and visitors need to take precautions to prevent mosquito bites since there is no 'season' for mosquitoes."
Dr. Alonso reminds residents be vigilant to always avoid being bitten and make areas around your home less attractive to mosquitoes by remembering to DRAIN and COVER!
• Drain any standing water around your home as even the smallest container can be a breeding ground for mosquitoes.
• Cover doors and window with screens and repair any holes or tears. Use air-conditioning when possible, which makes conditions unfavorable for mosquitoes to thrive indoors.
• Cover yourself with clothing including long sleeves, long pants and socks and use insect repellents containing DEET, Picaridi, or IR3535 following the manufacturer's recommendation. Use mosquito netting for babies under 2 months of age.
Palm Beach County Mosquito Control continues county-wide abatement and spraying for larvae and adult mosquitoes. For more information on current spray locations, call the Air Spray Hotline at (561) 642-8775.
The Department of Agriculture is advising horse owners to have their animal's vaccinations and boosters up to date. West Nile and Eastern Equine Encephalitis are preventable in horses that are vaccinated. There is no vaccine for humans.
The Palm Beach County Health Department continues to monitor the presence of mosquito-borne illnesses at 7 strategically placed sentinel chicken flocks and works closely with Palm Beach County Mosquito Control to monitor mosquito activity. For more information on mosquitoes and the infections they can spread, visit www.pbchd.com or www.pbcgov.com/erm/mosquito.