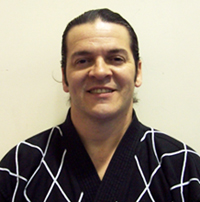 By Gustavo Pope-Guerriero
Now that the school year is underway, Xtreme Tae Kwon Do reminds parents to do their part to keep their children safe as they walk to school.
Parents should be proactive and take the time to talk about safety with their kids. One thing that parents can do is walk the route to school with their kids. This will allow parents to assess hazards and select a course with the least number of traffic crossings.
Parents can also talk to their children about safety while walking to and from school. In this discussion, parents should reinforce to their kids what to do if someone approaches them. Parents need to remind their children that they do not have to be polite and that they can say no to a stranger.
Creating a password between parents and children is another helpful safety tactic. If someone the child does not know approaches them and tells them that their parent sent him or her to pick them up, the child can ask them for the password.
Parents should tell their kids to always walk with a friend. Parents need to talk to their children about strangers and danger.
When we teach children tae kwon do, we teach much more than just the physical personal protection aspect. We teach them confidence, respect, self control and self defense:
• Confidence — To carry themselves in a way so that they are not going to be a target.
• Respect — To know where other people's personal space or boundaries start.
• Self control — To be able to control yourself in difficult situations (i.e., someone calls you a name).
• Self defense — To be able to protect yourself in the case of a physical confrontation.
Now that kids are safely back in school and we are all settling back into our routines, now what do I do with extra my time? Here at Xtreme, we have multiple activities that not only give you a great workout but also help you to build confidence, balance and self-defense skills.
We offer tae kwon do and karate. These two martial arts will teach you how to protect yourself and your loved ones. It will teach you the basics and as you progress through the ranks, you will see how your body is changing, how your confidence and balance improves and one day you will be able to reach your black belt.
Another class we offer is contact kickboxing. In this class, you will learn the basics of kickboxing while experiencing a workout that has a level of intensity unlike any other.
We also offer mixed-martial arts (MMA). Did you ever watch an MMA fight? Did you notice the type of conditioning an MMA fighter has? We at Xtreme offer this type of work out. If you like a little more intense than a typical work out, this is the one for you! Classes are forming now for the fall.
Just remember, a body in motion stays in motion. Kids are back in school. Let's use that time to get in motion. Give Xtreme Martial Arts a chance — you won't regret it!
Be safe and stay aware.
Gustavo Pope-Guerriero is director of Xtreme Martial Arts at Ultima Fitness/Xtreme Tae Kwon Do. He is a grand master seventh-degree black belt. Ultima is located at 12799 W. Forest Hill Blvd. in Wellington. For more info., call (561) 795-2823 or visit www.ultimafitness.com.