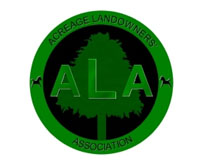 The Acreage Landowners' Association hosted a candidates forum Monday at the Acreage library, offering voters a chance to hear from the four candidates seeking two available seats on the Indian Trail Improvement District Board of Supervisors.
Incumbent Seat 2 Supervisor Carlos Enriquez faces a challenge from Gary Dunkley, while ITID President Michelle Damone faces Ken Hendrick in the race for Seat 4. The four candidates began by introducing themselves.
Hendrick noted that he has lived in the community since 1988. He was born in Rochester, N.Y. and after serving four years in the U.S. Air Force, he started a window-cleaning business with 27 employees doing high-rise buildings in Rochester.
"After moving down here, I continued in the window-cleaning business in all the homes over at Breakers West," he said. "I have a sign business now, Hendrick Services, and I also own Loxahatchee Radio."
Hendrick said he decided to run for a seat on the ITID board to make a contribution to the community, not to tear anyone down. "That's not my style, and I'm not going to demean Michelle for any reason at all," he said. "It's my turn to step in there and try and do what I can for my community."
Born and raised in Fort Lauderdale, Damone moved to a small town in Vermont for five years. "I was a city girl, but that changed my characteristics," she said. "When I found The Acreage, I found my lot at the corner of two dirt roads, and I thought this was the best opportunity to raise two small kids," she said.
A resident since 1996, she described The Acreage as a jewel. "It was a growing community," Damone recalled. "A lot of people like me were moving in, and it was a very exciting time. I got involved with the Moms Club and I got involved in parks. At that time we only had one park. I volunteered for the Indian Trail Improvement District's Recreation Advisory Committee."
Eager to help shape the community she loved, Damone continued to get more and more involved. "I thought it was an honor, and I still think it's an honor today, to be able to be a part of those types of decisions," she said, adding that she is very proud of the park system she helped develop and credits it for attracting people who decided they wanted to settle in The Acreage with their families.
Dunkley is originally from New York with a Caribbean heritage. "Growing up in New York, in the concrete jungle, I always wanted to experience the country, so my mother used to send me to Jamaica," he recalled. "Every summer I used to go to Jamaica. I used to hate it because my grandparents would wake me up at 6 o'clock in the morning to change the horses' fields and clean the stables, but in going back to New York, I always thought about my grandfather and the way they lived in Jamaica."
After attending Seneca College in Canada he moved to Miami. He went to work for John Hancock Insurance, then became chief inspector for kennel clubs at Flagler, Biscayne and Hollywood. "Combined it was over 1,500 people that I was responsible for," he said.
He later started his own business. "Being from Jamaica, we like working for ourselves," he said. "I opened up a bail bonds agency. One thing led me to another and my first experience coming to Loxahatchee was to pick up someone, to arrest them. I was here for three days. It was not like Miami. People would walk by and say, 'hello,'"
Enriquez is finishing up his first four-year term as an ITID supervisor. He has lived in The Acreage since 2002. "I'm originally from Miami, and I've been in aviation all my life," he said, working as a pilot, inspector or mechanic for firms including Pan Am, U.S. Customs, Palm Beach County, the Broward County Sheriff's Office and currently for NextEra Energy.
"I love The Acreage," he said. "I remember my uncle down in South Bay. They had a farm there, and they used to come down and pick me up. They had horses and goats and pigs, you name it. I should have been born in the 1920s back in Cuba and lived on a farm. That's what attracted me and my family to The Acreage."
ALA governmental liaison Mike Erickson served as moderator, asking questions randomly selected from a list of 44 questions submitted via e-mail or prepared by ALA members. One candidate would answer the question and the opponents subsequently offered their view.
Enriquez got the first question on whether he favored additional commercial development. "I support some additional development," he said. "I think that commercial development should be in specific areas, for example, Seminole Pratt Whitney and Orange. I think it's a good place, but we have to think logically as far as how that is going to impact our community."
Dunkley said he supports development on Northlake Blvd. as long as it remains within the designated boundaries. "If they build the shopping center at Northlake it will have a bus route from Northlake to the hospital that would connect us to the rest of Palm Beach," he said, explaining that Acreage residents are now paying taxes for PalmTran but currently receive no benefits from it.
Hendrick was asked whether he would support the extension of Seminole Pratt Whitney Road to the Beeline Highway. "I support it," he said. "If anybody has gone out to Okeechobee or anyplace up in that area, what a mess. You have to go down Northlake to the Beeline."
Damone agreed. "I 100 percent support Seminole Pratt Whitney being connected to Beeline," she said, explaining that it is important to reduce truck traffic on Northlake Blvd. and provide an additional emergency evacuation route.
Enriquez was asked what he would do to include greenway corridors to help connect parks. He said he had some ideas, such as some roads that had dirt areas running alongside them that could be converted to linear parks and equestrian trails.
"That works twofold because you don't have to maintain it as a road, you just maintain it as a park, and you add enhancements to the community," he said, adding that he also favored enhancing the 130th Street Canal going all the way north.
Dunkley said he would leave corridors and greenways up to the opinion of residents. "I think we're a community and that all of us have individual thoughts," he said. "It should be up to the people, not the board."
Other candidates speaking at the forum were incumbent Pat Rooney and his challenger David Lutrin from State House District 85, State Senate District 25 candidate Melanie Peterson and State House District 86 candidate Tami Donnally.