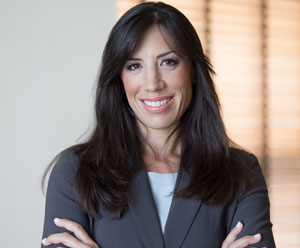 Melanie Peterson hopes voters will see her dedication to the community and choose her to represent State Senate District 25 in Tallahassee.
Peterson, an equestrian businesswoman, won the District 25 Republican nod by narrowly defeating attorney Geoff Sommers in an August primary. She now faces Democratic nominee State Rep. Joseph Abruzzo (D-District 85) in the Nov. 6 general election.
The newly drawn District 25 takes in all of the western communities while encompassing most of central and western Palm Beach County, starting in the northwest at Lake Okeechobee, cutting east through Palm Beach Gardens and then back west, south through Wellington into western Boca Raton, and west across to Belle Glade.
Peterson is a 25-year resident of central Palm Beach County. She was raised by her single mother until she remarried. Peterson said that growing up with a single mother and experiencing what it was like living in poverty motivated her to want to help the community.
"I got to experience moving from severe poverty to a middle-class home with a functional family and food on the table," she said. "I have a different perspective when it comes to social issues. I still come from a stance of fiscal responsibility and limited government. My mother is now a business owner herself. She started the family business out of her garage."
A graduate of Santaluces High School, Peterson has a bachelor's degree from Florida Atlantic University and was a Marshall Fellow. In 2002, she co-wrote a booklet about agricultural best management practices in South Florida as part of the fellowship, which brought her notoriety in agricultural circles.
"I put myself through college," she said. "When I graduated high school, I didn't have enough scholarship money to go to the school I had been accepted to. So I turned professional in the equestrian industry and worked for six years and saved enough money to pay for one year of college here at [Palm Beach State College]. I then earned three years of academic scholarship to finish at FAU."
For the past decade, she has volunteered with the Florida Farm Bureau, serving on its Equine Advisory Board for eight years. She is a member of the Young Farmer and Rancher Leadership Committee. In 2006, she was elected to a seat on the Palm Beach Soil & Water Conservation District Board of Supervisors.
Peterson has spent 18 years in the equestrian industry, working as a trainer, Realtor and founder of a marketing and equestrian sales web site. She began riding through her work with the Vinceremos Therapeutic Riding Center. Peterson has served as a board member of the Palm Beach County Horseman's Association and the Loxahatchee River Management Coordinating Council.
If elected, Peterson said that she will work hard for residents. "I don't take no for an answer," she said. "I don't like the word 'can't,' and I don't give up. I've seen so many people come from nothing that I know it can be repeated. People just need a help up."
Peterson said her top goal would be bringing jobs to the area, along with dealing with foreclosure, home insurance and education woes.
"We have to have more job creation," she said. "We have to diversify job creation in this county. We have to look at our trade opportunities."
Peterson said that her goals are interlinked, noting that businesses are attracted to areas with good education and housing opportunities.
"We have to create an atmosphere where corporations want to have their base here," she said. "Most companies tell me they don't come here because there isn't a skilled work force. They say the cost of living is so high because the homeowners' insurance is so high, people can't buy homes. All of these issues are interconnected, and if we continue to look at them separately, they will continue to fail."
Peterson said that although much of Palm Beach County has seen a revitalization, the central portions have been overlooked.
"I think we have a whole area of our county that has been left for the vultures," she said. "Between here and I-95 is this massive area of aging development. No one is redeveloping or revitalizing the interior of the county, and I think it's a shame. There are a lot of communities that need those thriving shopping centers and small businesses."
Peterson said she would encourage businesses to revitalize the area by offering tax breaks and business incentives. She also would pay special attention to the communities in the Glades. Peterson pointed out that there is an enterprise zone that stretches from Pahokee to Riviera Beach, two communities with very different needs.
"You have two different kinds of enterprise," she said. "You have a rural area and an urban area. I think we should apply for a modification that would split them, putting the Glades area in a rural enterprise zone. They qualify for different things. We have these communities out west competing [with Riviera Beach] for those dollars, and they don't want to be Riviera Beach. They want to keep their rural environment."
Peterson would also help the Pahokee Marina, which she said is currently not living up to its potential.
"Those people need that facility open," she said. "The U.S. Army Corps of Engineers will not dredge to allow boats to come in. Residents could go there on the weekends. The boats could really utilize Lake Okeechobee. We continue to have inaction. It's a waste of our tax dollars, but more so it's crippling the economy because of inaction."
Peterson said she would not support new taxes as a way to balance the state budget. "I don't think we can afford new taxes in this state," she said. "There are a lot of ways that we can trim back so we can provide more for the people of Florida."
During Tropical Storm Isaac, Peterson said she took a proactive role helping to get airboats out to The Acreage and coordinate getting horses to safety. She said she would continue to help the community in Tallahassee by trying to bring people to the table and work on the area's drainage problems.
"It's not our job to tell them what to do, but the state can assist local authorities in providing public safety and flood control," she said. "We can step in where needed."
Though she said that she was not taking a side on whether State Road 7 should be extended to Northlake Blvd., she said she thought more discussion was needed. "I know it's something the community feels very strongly about," she said. "I'd hope to find a happy medium and mediate the issue as best I can."
Peterson noted that she is a longtime resident and small business owner who knows the community.
"I'm not a professional politician," she said. "Mr. Abruzzo is a registered lobbyist and sitting politician, and that offends me. How do you represent the people of your district when you represent special issues?"
Peterson said voters should choose her because she will work tirelessly for the community. "I'm relentless," she said. "I came from absolutely nothing. I fought hard for my education and for everything I have, and I will fight hard for them."
For more information, visit www.votemelanie.com.