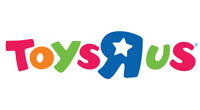 Toys "R" Us Inc. has announced that a combined Toys "R" Us and Babies "R" Us store will open Friday, Oct. 12 at 450 S. State Road 7 in Royal Palm Beach to provide local parents with a convenient, one-stop shopping destination to fulfill the needs of children of all ages.
The store will celebrate its grand opening weekend with savings, giveaways, kid-friendly activities and visits from popular costumed characters beginning Friday, Oct. 12 through Sunday, Oct. 14.
The 58,000-square-foot store represents an ongoing strategy for the world's leading dedicated toy and juvenile products retailer to bring two trusted brands together under one roof in an integrated side-by-side store format. Featuring a new design, the store provides customers a streamlined shopping environment that is easy to navigate and showcases the exclusive product offerings customers have come to expect.
"Integrating the Toys 'R' Us and Babies 'R' Us brands in one location is a key initiative for the company, and our customers nationwide have been responding favorably to the convenience and breadth of selection these stores offer," Toys "R" Us Inc. Chairman and CEO Jerry Storch said. "Whether guests are shopping for must-have toys for the kids in their lives or products for the nearly 14,000 babies born in Palm Beach County each year, this new side-by-side store will provide parents with both a convenient shopping experience and great values."
With the company's growing omnichannel offerings, families of the western communities can enjoy a seamless in-store and online shopping experience. For example, "Buy Online, Pick Up In Store" offers customers the ability to shop from the comfort of their own homes and pick up a purchase hours later at their local store. Shoppers can also designate an alternate person to pick up their order with "Family and Friends Pick Up."
For more information, call (561) 795-2393.