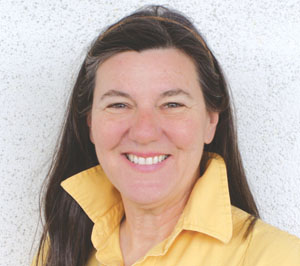 THE SONIC BOOMER
OK, now this is just too much.
I've heard a rumor that Walmart — a retailer that was among the first to hop into bed with China and that now dominates the grocery industry as well — has now taken control of the Gregorian calendar. Their plan is to move Black Friday up to Thursday in order to jump-start the holiday shopping season.
In case you've overlooked it (as has Walmart, evidently), Thursday is Thanksgiving. Well, you'd better eat fast because at 8 p.m. (if my sources are correct), we will all be in line at Walmart hoping to snag one of their flat-screen television sets for the low, low advertised price of $138. Can it be true? Sure it can.
If you think about it, it makes sense. Why digest your food comfortably at home on the couch watching football with loved ones when you can save valuable buying time by braving chilly temperatures standing among total strangers who are outgoing and friendly but will become your mortal enemies once those closely guarded glass doors open?
It's part of the mayhem that has become our national shopping obsession, replacing sadly outdated notions like "calm" and "bright."
In 2010, the stores opened at 4 a.m. Last year, they pushed the envelope by opening at midnight. But at least Black Friday was still on Friday. Not anymore.
I was in Missouri for Thanksgiving last year, and, just for fun, my daughter and I (and her disbelieving husband) stood in a line that wrapped around Best Buy and had me wishing I'd had the foresight to open a hot chocolate concession curbside. It was dark. It was windy. It was 30 degrees. And, once inside, we didn't buy anything. It was too crazy.
Yet we wanted to be part of it.
This year, I have a new plan: no Thanksgiving at all. In what is sure to become a national trend, I will instead bring my deep-fryer to the Walmart parking lot at 12 noon on Thursday, ruin my turkey there (instead of at home), mash up some potatoes in a pot on the asphalt and be the very first one in line for a $138 TV. I'll call it "tailgating," but it won't have the luxury and convenience of a tailgate.
Plus, my family won't come (you should have heard the language my husband used when I proposed it), but I'll have plenty of guests nonetheless. They'll all be in single file behind me, which makes handing out paper plates a lot easier. And cleanup will be a breeze. We'll simply pass the empty plates back until they reach the guy closest to the dumpster, then in they go.
So there are a lot of positives with my plan and only a few negatives — there may be some cranberries slopped on the ground and I may have to keep footprints out of the pumpkin pie, but it'll be worth it.
I mean, a $138 TV? Come on.