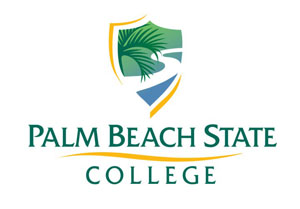 For Loxahatchee Groves, 2012 brought resolution to several controversial issues as well as new and continued debate over others.
The Loxahatchee Groves Water Control District's first qualified-elector vote ended with no change on the board, which later decided to part ways with longtime Administrator Clete Saunier.
Ryan Liang was re-elected to a second term on the Loxahatchee Groves Town Council, while both the council and the LGWCD board worked to better define their respective governmental roles.
But issues of development along Okeechobee Blvd., Palm Beach State College's new campus and speed humps continued to be hotly debated.
Future Development Along Okeechobee
On April 6, the Loxahatchee Groves Town Council denied approval of a commercial development at the southwest corner of Okeechobee Blvd. and Folsom Road. The action drew a lawsuit from the applicant and led to a review of the town's newly adopted comprehensive plan and Uniform Land Development Code, and much discussion with residents over future development on Okeechobee Blvd.
The issue also involves how the road is developed. Some residents say they need it widened so they can get in and out of their property safely. Some want a traffic light installed to create gaps in the traffic. Others say they want to keep the road two lanes but allow some development to give Okeechobee, which runs roughly through the center of town, more of a "main street" feel.
At the last public input workshop, on Dec. 19, opinions still varied widely. Another workshop is scheduled for February or March 2013 to get input on future development of Southern Blvd.
Ryan Liang Re-Elected
On March 13, Loxahatchee Groves Councilman Ryan Liang defeated attorney Byrnes Guillaume to claim a second three-year term. Councilman Ron Jarriel returned to the dais unopposed.
During the campaign, Liang had said he thought the town had improved in many ways, especially in bettering its formerly strained relationship with the Loxahatchee Groves Water Control District.
Over the next three years, Liang said he wants to move forward with capital improvements under discussion by the council, which recently earmarked $1 million of its reserves for capital projects, including a traffic light on Okeechobee Blvd., an equestrian trail network and improved road maintenance.
LGWCD Parts With 15-Year Administrator
At year's end, the Loxahatchee Groves Water Control District Board of Supervisors found itself searching for a new administrator after failing to come to terms with 15-year District Administrator Clete Saunier on a contract extension agreeable to both sides.
Saunier's 2003 contract was for $80,000 a year with an automatic 3 percent annual increase each October, plus benefits. Nine years later, that had made his base salary about $122,800, which rose as high as $176,000 when benefits were included, according to various district sources.
The board decided Saunier's compensation was too generous, and reached a consensus to offer a range of $70,000 to $95,000 a year, with benefits the same as other district employees. Saunier did not accept the new terms and left in November. On Nov. 27, the board offered him a separation package worth more than $80,000, which he later accepted.
Loxahatchee Governing Bodies Define Roles
In a joint meeting Oct. 16, the two governing bodies of Loxahatchee Groves took steps to refine their relationship, with the Loxahatchee Groves Water Control District agreeing to turn over recently paved roads to the town.
Both entities agreed that the LGWCD should remain independent, focusing its responsibilities on drainage issues and canal maintenance.
Bill Underwood, CEO of the Town of Loxahatchee Groves' management firm, noted that he has seen municipal governments and special districts function together autonomously with each having well-defined roles.
The LGWCD will continue with grading and mowing along roads, including town roads, under an interlocal agreement to be drawn up soon. The town will have the option to make agreements with other maintenance firms in the event that the LGWCD is not able to perform the work when needed, or if specialized equipment is required.
Governments Cooperate To Minimize Isaac Damage
During the record rainfall associated with Tropical Storm Isaac, community leaders agreed that the Town of Loxahatchee Groves and the Loxahatchee Groves Water Control District worked together to avoid what could have been a much more serious situation.
Saunier congratulated people who worked through the storm to keep culverts clear and water draining. More than 12 inches of rain fell in Loxahatchee Groves within 18 hours, which amounted to about 2 billion gallons of water that the LGWCD discharged through its gate structures.
In October, the LGWCD applied for almost $844,000 in assistance to repair culverts and berms that failed during the storm. About half the amount includes raising the perimeter berm along the border with the Royal Palm Beach Pines Natural Area, where stormwater spilled into the district and hampered its ability to drain effectively.
Palm Beach State Closes On Future Campus Land
Palm Beach State College officially closed Oct. 29 on the purchase of the 75-acre Simon property in Loxahatchee Groves, where it will erect a new campus to serve residents of the western communities.
The college purchased the site at the intersection of Southern Blvd. and B Road from the Simon Family Trust for $4.5 million. PBSC committed to buy the land in February, and the town gave final land use approval in August.
Building is projected to start as early as next summer, and the first classes are expected to begin by January 2015.
Although a petition is being circulated for the council to reverse its approval, the town council unanimously reaffirmed its support for the campus in November.
Speed Humps A Continuing Controversy
Speed humps became a Loxahatchee Groves controversy in 2012 after they were installed by the Loxahatchee Groves Water Control District during the paving projects on A, C and D roads.
Councilman Jim Rockett said the speed humps in The Acreage seem to work better for utility vehicles such as pickup trucks and dual-wheel vehicles, which he said are characteristic of the vehicles in Loxahatchee Groves.
The district's humps were installed for safety and to protect it and the town from liability; canals run alongside each road.
Snowball Returns To LGWCD Dais In Landmark Election
On June 25, Loxahatchee Groves Water Control District Supervisor Robert Snowball won the district's first qualified-elector vote, defeating challenger Roy Parks 116-82.
Qualified electors are registered voters who also own property (or his or her spouse). One of the five LGWCD supervisors is now elected under this method, in place of the traditional one-acre, one vote method.
Snowball, a 12-year board veteran, had said initially that he didn't intend to run again because he thought the board eventually would be absorbed by the town.
The turnout of 198 people cost the town about $35 per vote, considering the estimated cost of $7,000 to conduct the election.
Snowball said he considered the added expense of the separate qualified electorate process for one board member, approved in a referendum by qualified electors last summer, to have been a "total waste of money."
Ad Valorem Tax Unchanged
On Sept. 18, the Loxahatchee Groves Town Council gave final approval to the budget for fiscal 2012-13, setting the town's property tax rate at 1.2 mills, the same rate as last year.
The budget of $1,426,748 was down from the previous year's budget of $2,147,763.
The budget included $150,000 for the Loxahatchee Groves Water Control District, which enabled that board to enact a budget with no assessment increase.
PW Hospital Tops Out Fourth Floor
On April 17, Palms West Hospital celebrated the topping out of its fourth-floor east wing addition.
Newly appointed CEO Eric Goldman, who replaced Bland Eng in April, welcomed attendees at the celebration, including former CEO Mike Pugh, who had the forethought to build a hospital decades ago with an infrastructure that would support a fourth floor.
The $16 million project will take the hospital from 175 beds in 225,000 square feet to 204 beds with an additional 29,000 square feet. The project should be completed in the first half of 2013.