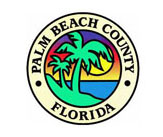 Wage theft is a rampant problem, notably in the migrant worker community, with unscrupulous employers cheating vulnerable workers out of their compensation.
Spurred on by activist groups, such as the faith-based People Engaged in Active Community Efforts (PEACE), the Palm Beach County Commission has been looking into the issue for several years.
The commissioners approved a wage theft resolution Tuesday, but not a more aggressive ordinance activists pushing the issue wanted. However, county staff said the proposal would be more effective than the ordinance favored by the advocates.
Assistant County Administrator Brad Merriman said the county has been considering the wage theft issue for several years, starting with a draft ordinance modeled after a similar regulation in Miami-Dade County.
Several issues caused delays, including the possibility of state legislative preemption and the fact that the Legal Aid Society had initiated a pilot project to combat the problem, Merriman said.
Once those issues were resolved, county staff was directed to work with the concerned parties, particularly PEACE, which originally raised the issue, as well as business interests and Legal Aid to work out a process that was mutually acceptable.
"We weren't able to accomplish that, and we know that Legal Aid has been working on this project since February 2011. They've been able to demonstrate some successes without any financial support from the county," he said.
Merriman added that staff was recommending approval of a resolution condemning the denial of lawfully earned wages to employees and entering into a contract with Legal Aid for the continuation of a wage recovery program. He said county staff believes that is the best solution because the Legal Aid program has proven successful, advocating at no cost to clients, which would not be the case with a county ordinance.
Further, Merriman added that the resolution would not be subject to preemption by the Florida Legislature, adding that the county had received a letter from Circuit Court Chief Judge Peter Blanc indicating that he is willing to help in any way he can, including pre-suit mediation and the possibility of a dedicated docket for wage theft cases.
According to Merriman, the resolution accomplished the original goal of providing a mechanism so that any person who believes he or she was denied wages, regardless at what level, has an outlet to pursue compensation.
Assistant County Attorney David Ottey said he had been in contact with Miami-Dade legal staff, who told him that complainants had recovered only nominal lost wages in the past two and a half years under that county's wage theft ordinance because of lags in the process.
The Rev. Kevin Jones, co-president of PEACE, whose multi-denominational members filled the commission chambers and lobby, reminded county officials how the issue came to the forefront.
"Three years ago, in 2009, our members shared story, after story, after story of wage theft, and thus the wage theft campaign was born," Jones said.
PEACE brought an ordinance to the county in February 2011, which was passed unanimously on preliminary reading. However, final reading was postponed after the proposed ordinance encountered strong opposition among businesses and the Florida Retail Association at the state level. The Legal Aid Society was then asked to work out a solution.
"We are here today to remind the commission that wage theft is a serious problem affecting workers, families and scrupulous businesses," he said. "There is a solution to this practice — a wage theft ordinance."
Matthew Snyder, contract administrator for the Florida Public Services Union, said a resolution is not enough.
"An ordinance, which has the force of law, is essential to upholding the rights of those individuals I represent on a daily basis," he said.
Commissioner Patricia Taylor said she would have a problem approving an ordinance modeled after the Miami-Dade ordinance after hearing that only nominal lost wages had been recovered.
Commissioner Shelley Vana said she had worked on the issue for several years and thought both sides had given something. "Everyone in this room wants a solution that will have people paid," she said. "Our attorneys have told us that [the ordinance] is not working in Miami-Dade."
Vana made a motion to support the resolution with the provision that they revisit it in a year. "I believe this is a good alternative," she said.
However, Commissioners Jess Santamaria and Paulette Burdick favored the ordinance approach supported by the advocates. Commissioner Hal Valeche and Commissioner Mary Lou Berger and Commission Chair Steven Abrams said they would support the resolution because it would be the fastest way for aggrieved workers to recover wages.
The motion carried 5-2, with Santamaria and Burdick opposed.