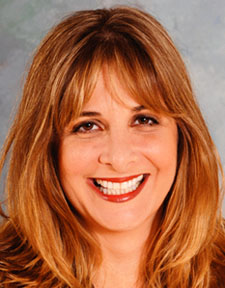 By Jaene Miranda, Central Palm Beach County Chamber of Commerce
Twenty-nine years ago, when our communities were much younger and our chamber was in its early years, an enterprising group of business leaders launched our Holiday Parade.
Not only was the parade a way to bring the community together to celebrate the holidays, but it served as a showcase for local businesses to be featured and publicly thank the community for its support. Even in its earliest days, it was a time when you could stroll down Forest Hill Blvd. and visit with everyone.
Today, the Central Palm Beach County Chamber's Wellington Holiday Parade is a fantastic celebration of everything we are — our school marching bands play music, community groups build floats, our youth display their talent in twirling, gymnastics and dancing. Each year, our local leaders take part, riding for the third year in a row in convertibles from Presenting Sponsor Schumacher Automotive Group, our exclusive automotive sponsor. And often our military is present as honorees.
As always, through its participation, sponsorships and in-kind donations, our business community says thank you for supporting it not only during the holidays but all year long.
This year, thanks to efforts of the Wellington Preservation Coalition and the Jacobs family, we're fortunate that the 29th Wellington Holiday Parade will have an even grander presence from our equestrian industry. We are very pleased as it has always been our objective to have the parade represent the kickoff of not only the holiday season but of the annual equestrian season. Our hope is to showcase what the industry has to offer and what it means economically to the western communities to the thousands of local spectators lining the streets on parade day. It's unique to the area served by the Central Palm Beach County Chamber, and we're proud to have Olympic riders Margie Engle and Todd Minikus serving as grand marshals.
In addition, we'll have hunter/jumper, polo and dressage equestrian and human athletes showcasing some of the equestrian disciplines within the industry.
The Wellington Preservation Coalition as presenting sponsor, along with Waste Management, has made it possible for the chamber to also host the annual Wellington tree lighting following the parade. The Wellington Amphitheater becomes the Holiday Fun Park. Extend your day to share old-fashioned joy with family-oriented activities such as a carousel, a skating rink, bounce houses, food and exhibit booths, and a live concert immediately following the parade with a Billy Joel tribute band. As always, the Village of Wellington, our collaborator in this major event, helps to make everything happen flawlessly through the dedication of its wonderful staff. We would also like to thank the Palm Beach County Sheriff's Office for its continued support of this true community event.
The Central Palm Beach County Chamber of Commerce's business climate is a far cry from three decades ago, as our service area now is home not just to businesses but entire industries. We're home to agriculture and agribusiness, including everything from traditional growers to flower nurseries serving markets nationwide, and even polo fields and sod farms. Still the largest industry in Palm Beach County, it makes a $2 billion annual impact.
We've been the epicenter of the housing boom, together with construction, construction trades, real estate and other outgrowth businesses. We boast a thriving medical industry, anchored by Wellington Regional Medical Center and Palms West Hospital. Recognizing the need to reach patients across the state, physicians and specialty clinics see patients from as much as a 100-mile radius in the central western communities.
And we're home to the equestrian industry, a unique niche in South Florida that comprises riders from the backyard horseman all the way to the Olympic athlete. Once a small fraction and seasonal influence, the equestrian industry has grown into a year-round presence with a $500 million annual impact.
We look forward to seeing everyone lining Forest Hill Blvd. this Sunday for the 29th Wellington Holiday Parade. Enjoy the sights and sounds of our theme, "Holiday in Paradise," and then join us at the Holiday Fun Park.
On behalf of the businesses and industries of the Central Palm Beach County Chamber, thank you for supporting us all year round.