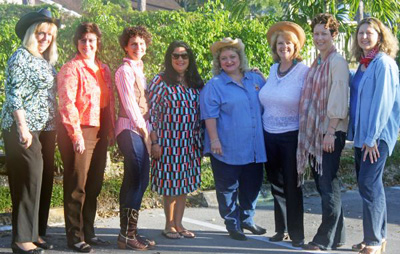 Big Dog Ranch Rescue will kick off 2013 with its Howlin' Hoedown on Saturday, Jan. 19 at the Players Club in Wellington.
The evening is sure to provide fun-filled entertainment with a silent auction, live auction, line dancing, barbecue dinner and a live band. All money raised during the Howlin' Hoedown will support Big Dog Ranch Rescue in their mission to rescue and provide care for dogs of all breeds and sizes, until they are adopted into their forever home. The event begins at 6:30 p.m., with an open bar until 8:30 p.m.
Big Dog Ranch Rescue is a unique no-kill dog rescue situated on 28 acres in the Wellington area. Its mission is to provide shelter, care and affection to the homeless and unwanted dogs of all breeds. The group has saved more than 4,500 lives since its conception in 2009. While many shelters euthanize dogs with treatable medical conditions, Big Dog Ranch Rescue thinks differently. It medically cares for them until they are well enough to be adopted. Broken legs, heartworm disease and skin issues are just a few of the commonly treated conditions they fix. With time, love and money, Big Dog Ranch Rescue is able to help.
Big Dog Ranch Rescue volunteers and staff members pride themselves on saving the lives of every dog possible, no matter the breed, size or age. They find loving human companions for these compassionate animals. Big Dog Ranch Rescue also promotes animal welfare and celebrates the special bond between dogs and people through education, awareness and community outreach. The group is associated with the Weimaraner Rescue & Adoption of Florida and is a nonprofit organization.
Tickets cost $100 per person and can be purchased by calling Maureen Gross at (561) 753-3389 or visiting www.bdrr.org/hoedown2013.
ABOVE: The committee organizing the Big Dog Ranch Rescue Howlin' Hoedown.