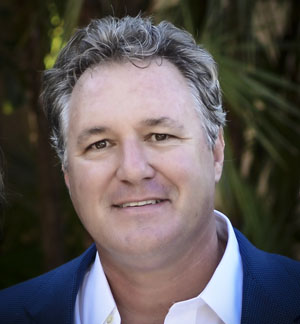 Mark Bellissimo, CEO of Equestrian Sport Productions, will be one of the honorees at the South Florida Business Journal's 2013 Palm Beach Ultimate CEO Awards.
The awards are given to business leaders who have set a high standard in the corporate community, not only in business but also in civic leadership and philanthropy.
"It is a great honor," Bellissimo said. "However, a lot to the credit goes to our great team at Wellington Equestrian Partners (WEP) and Equestrian Sport Productions (ESP)."
The awards will be presented at a cocktail reception at the Breakers Palm Beach on Thursday, March 28 at 7 p.m.
Bellissimo has led his team to create one of the most successful horse show circuits in the world, offering world-class amenities.
It was WEP who was willing to invest in the community, even in a tumultuous economy, Bellissimo said.
"As a result of WEP's $40 million of capital investment during one of the most difficult economic climates in many of our lifetimes, we have accomplished the following over the last five years."
He said he believes that successful CEOs must exhibit great leadership, salesmanship and perseverance.
"People need to have goals and be inspired to work together to accomplish them," Bellissimo said. "Without leadership there is little chance for success. Great leadership can overcome or endure most challenges, whether it is deficiencies in the product, your service, your team, or in the marketplace."
Though everyone will face both setbacks and criticism, Bellissimo said it is important to overcome those setbacks.
"In response to these setbacks and critics, you can either quit, adapt or get stronger, smarter and overcome," he said. "The ultimate fact is, critics do not write great novels, produce great movies, build great buildings, invent cures, lead companies, build products or change society. They criticize. Criticism is important to improve a process, but it should not be the lasting legacy."
Bellissimo also knows that he must share his success, and he and his daughter, Paige, created an event to do just that. The Great Charity Challenge has distributed more than $4.2 million to Palm Beach County charities over four years.
"The focus is on community-based charities that are so important during these challenging economic times," Bellissimo said. "After seeing the reaction of the charities that benefit from this event and the specific lives we touch, you cannot help but feel that you are part of something special. We measure the success of this event not in the amount raised but the lives we touch."
Other honorees include Daniel Cane of Modernizing Medicine Inc., Larry Feldman of Subway of South Florida/The Feldman Group, Stephen J. Klingel of NCCI Holdings Inc., Jorge Pesquera of the Palm Beach County Convention & Visitors Bureau, Chris Pyle of Champion Solutions Group, Richard Rendina of the Rendina Companies, Dr. Mary Jane Saunders of Florida Atlantic University, Jan Savarick of Boca Regional Hospital Foundation and Lynne Wines of First Southern Bank.
The event will be held Thursday, March 28 at the Breakers Palm Beach (1 S. County Road). A cocktail reception begins at 5:30 p.m. with the awards presentation at 7 p.m.
Tickets cost $195 per person, and a table of eight costs $2,100.
For more information, contact Maureen D'Silva at (954) 949-7522 or mdsilva@bizjournals.com.
ABOVE: Mark Bellissimo. Photo by Elena Lusenti