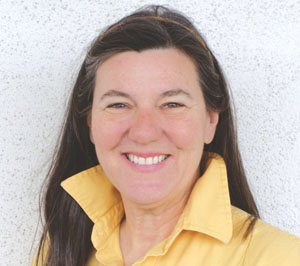 THE SONIC BOOMER
I went to Oklahoma City last weekend to meet up with my brother Jim and his wife, Linda. It was only a five-hour drive from where I was and, in my book, that's a "short hop." Plus, they're a rare couple in that you actually want to spend time with both of them.
We started, of course, with the margaritas. I don't know what took me so long to discover this drink, but it's a good one — all lemon-limey. For ages I was dedicated to the bloody mary, having convinced myself the drink counted as my weekly vegetable. But Linda argued that lemon and limes also count in the fruits and vegetables dietary category, and she was successful in her argument.
So before the appetizers even arrived, we had finished our first margarita. Our server (who deserved the gigantic tip he later received) then decided he could save himself some work by simply setting two shakers down next to our glasses.
We were off and running.
It turns out Linda wanted to get my opinion on some of Jim's behavior, and since he was sitting right there, it was OK. It wasn't like we were talking behind his back; he was right there to defend himself.
As always, his defense was weak.
Turns out that five years ago, Jim completed a project he'd been working on for the previous 10 years — a coffee table made out of a selection of fine woods with a Ducati motorcycle engine incorporated into its design. (Jim is somewhat creative.) He rented a truck and toted this thing to Sturgis, S.D., for the big annual motorcycle rally there. A friend who owned a Sturgis bar had offered to put it on display in his front window and, although he really wanted to see the thing in a museum someday, Jim promised Linda that he would try to sell it.
Well, wouldn't you know it? On the very first day of the rally, one of the bar patrons told Jim he'd give him $30,000 for it.
"He hadn't even been drinking!" Linda exclaimed, draining her third margarita.
Unfortunately for Linda, my other brother was in the bar as well, and he convinced Jim that the coffee table was worth more than $30,000. "So where is it now?" Linda screeched. "Back in my family room under its tarp!" I sympathized, but I had heard the story before. "And guess what he's done now!" she continued.
Oh.
"Now he's spent the last two years stacking up various woods in a giant beehive shape with a crystal on top. It stands four feet high on spindly cast-iron legs! It takes up half the office, and he spends days sanding it in there!"
Jim tried to defend himself. "It's an armoire. And it's a real crystal, not just a glass ball."
"What do we need an armoire for, Jim? We already have an armoire."
"It's not for us. It goes with the coffee table. When you open the door, there's a shelf. You put your motorcycle helmet on the shelf and hang your leathers underneath," he said. "I'm going to sell them as a set, along with that desk lamp I made where you push down the gas pedal to turn it on."
I was intrigued. "I have to say, Linda, the set sounds pretty cool," I said.
"I want it out of my house!" Linda yelled. "It does not go with my décor!"
"Industrial chic is in right now," I offered. Jim looked hopeful.
"Sixty-thousand-dollar 'industrial chic'?"
I closed my mouth around my margarita glass. But personally? I'd redo the décor.