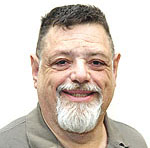 'I' ON CULTURE
This past week, a large number of Americans tuned in to watch their favorite fashion show, the Academy Awards. At one time, this was an important event. The film selected as best would make a lot more money; it would be considered one of the "greats." Things have changed. The buildup to the awards, the red carpet — where the most important (and often only) question is "Whose dress (or tux) are you wearing?" — gets almost as many viewers as the main event. And all the "chattering shows," the ones whose hosts think that celebrities are by definition perfect, will spend hours dissecting what the women wore. Of course, the nastier critics make their names by clever cruelties that will build their reputations.
The event itself, of course, selected winners. By and large, who cares? I think Silver Linings Playbook is still in theaters; the others are generally available on DVD or "On Demand." Argo's winning means fairly little since you can switch to On Demand and make it a TV experience. More people will decide to watch it on TV, but that's about the effect it will have.
The same goes for the winning performers. Daniel Day-Lewis was the obvious choice for best actor from the start. Anne Hathaway for best supporting actress was a sure bet. The voters had a choice between five old men, all of whom had previously won Oscars, for best supporting actor, and chose the youngest. And, essentially, the show was a yawn with long musical numbers and inside jokes from host Seth MacFarlane that were not nearly as amusing as he thought they were.
The movie business has done this to itself. Over the past few weeks, there have been stories about the greats who never got Oscars: Cary Grant, Peter O'Toole, Stanley Kubrick, Alfred Hitchcock. Other entertainment news clips love to point out that Ordinary People, a good though not great movie, beat out Raging Bull. The cute Going My Way won over the brilliant Double Indemnity. Goodfellas lost to Dancing With Wolves. The clever and entertaining Shakespeare in Love beat Saving Private Ryan. None of the three new Batman movies, all highly praised, won. High Noon lost. Citizen Kane lost to How Green Was My Valley! Vertigo was not even nominated.
Part of the reason for the many strange decisions is the insularity of Hollywood denizens. They vote for their friends. They listen to the propaganda from the different studios and believe it. And thus, they have led to their own irrelevancy. Some people predicted Steven Spielberg would lose for best director not because of the job he did but because "Hollywood hates Spielberg." Obviously, because he has made a lot of movies, that made most of them wealthy.
The music categories have turned into a joke. There have been great winners over the years. But great songs have been overlooked: no song from a James Bond movie had ever won before this year. And when they went through songs, most of us wind up singing along. Shirley Bassey might have lost a lot of her voice, but she wowed the audience (and me) with Goldfinger. Did you know Saturday Night Fever was not even nominated for its music nor for any of its songs? In 1977, the best movie score was for The Omen.
Part of the problem, of course, is the makeup of the voters. The average age is 63. Right. A lot of old people, probably many of whom are no longer really active, make up a key voting bloc. Don't forget that the different, smaller groups select most of the awards. The only award for which nominations are chosen by the whole academy voting group is best picture. This is why directors of three movies nominated for best picture could not even be voted on. Ben Affleck (Argo), Kathryn Bigelow (Zero Dark Thirty) and Tom Hooper (Les Misérables) were not selected.
So the awards came and went. Did they affect anything much outside the fashion business? I would not put any money on it. Affleck will almost certainly get more films to direct. Jennifer Lawrence will become a bigger name (her slipping over her dress and falling on the stairs will be watched and snarked about for years), but she's still set to continue doing the Hunger Games sequels. And most of us will simply hope we get better movies this year. And perhaps a better show.