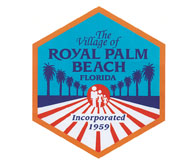 The Royal Palm Beach Village Council gave final approval last week to an ordinance that increases the number of annual garage sales allowed per property from two to three. The ordinance also limits the frequency of yard sales to no more than one every four months.
The ordinance passed 4-1 with Mayor Matty Mattioli opposed. Mattioli reiterated his previous concerns about changing village rules at the request of one person.
"I did not vote for this on the first reading," Mattioli said. "I'm not going to vote for it on the second reading. If you change ordinances to please people, and I have already heard of someone who is applying for something that she can't get, and she will ask, 'Well, you changed the ordinance for this person, what am I, a second-class citizen?' I think you're touching on dangerous waters."
Councilman Richard Valuntas made a motion to approve the new rules, which carried 4-1.
The council also approved a related ordinance that increases the number of allowable off-site yard sale signs from two to four. Councilwoman Martha Webster made a motion to approve the ordinance, which carried 3-2 with Valuntas and Mattioli opposed.
In other business:
• The council gave final approval to an ordinance that will allow homeowners to install concrete buttons or pyramids along the swale two feet off the pavement to prevent drivers from cutting a corner short by driving onto residents' swales.
• The council also gave final approval to an ordinance allowing the sale, possession or consumption of alcoholic beverages in public places, including the new Royal Palm Beach Commons Park, within certain standards depending on the location.
Planning & Zoning Director Bradford O'Brien said possession or consumption of alcohol would be allowed to exist under two circumstances — under conditions of a special event permit in designated areas, or within the Commons Park sporting center or its adjacent outdoor banquet garden when a resident files an application for a special event such as a wedding.
Only beer and wine may be served during events unless otherwise approved by the council, and guests will be limited to where they may take alcoholic beverages, O'Brien said, adding that hours would be restricted to the hours set forth in the special event permit.