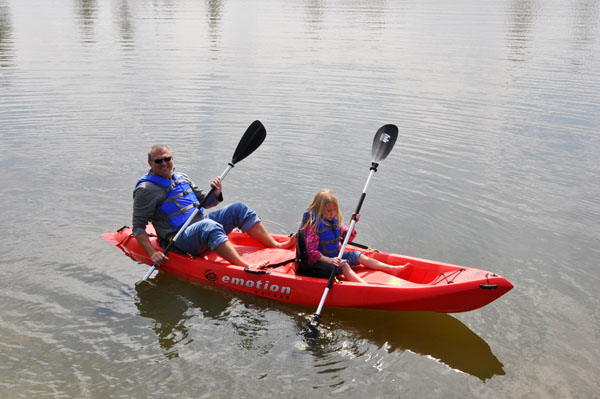 The grand opening celebration for the new 160-acre Royal Palm Beach Commons Park begins this Friday and continues throughout the weekend.
"We're really looking forward to it because people have been asking and asking," Mayor Matty Mattioli said. "There's enough there for everybody, young and old. They're really going to enjoy themselves, and that's what we're trying to do."
There will be a wide array of events going on all day Saturday and Sunday, with a fireworks display on Saturday evening., said Village Manager Ray Liggins, who credited Parks & Recreation Director Lou Recchio and his staff with putting together a full weekend of events.
"Hopefully it will be something that everyone really enjoys," Liggins said. "There is a lot involved, between the local schools, the business community, arts and crafts, everything."
Liggins said it is by far the village's largest park. "It's an event park, so we're starting off with a big event," he said. "We want people to see its potential, and as we continue to operate this park, hopefully people will have some great ideas of what can be done out of it."
Councilman Richard Valuntas looks forward to spending much of the weekend there with his wife and three young children. On Friday, one of his sons performs with his school's choir. "My daughter is looking forward to getting back and playing on the playgrounds, and maybe my younger son will get out on a paddle boat that he has been leaning toward," Valuntas said.
Councilman Jeff Hmara said the park's grand opening is significant for the community as a whole. He likes the fact that the construction of the park utilized much of the remaining landscaping from the site's former golf course.
"It's beautifully done, very well-landscaped," Hmara said. "I love the banyan trees. It keeps some of the feel of what was there before, and then supplements it with a beautiful lake and, of course, all of the facilities."
Festivities include entertainment by local schools, dance studios and karate studios on the Royal Palm Beach Auto Mall stage. More than 20 gourmet food trucks will be on hand all weekend, and children can enjoy the Kids Fun Zone, an area packed with carnival-style rides, slides and interactive games with $10 unlimited access. An arts and crafts show with local artists will also be on display, with many hand-painted and hand-crafted masterpieces.
Children should bring bathing suits so they can enjoy the interactive splash fountain located at the entrance to the Sporting Center. Adults can sit back and enjoy a cold brew in the Banquet Garden located at the entrance to the Great Lawn.
Saturday will begin with a 5k run/walk through the park, benefiting the Wounded Warrior Project, beginning at 7:30 a.m., followed by a kids run/walk and awards ceremony at 9 a.m. The activities will continue at 11 a.m. with the Kids Fun Zone, the Food Truck Invasion, and the arts and crafts show. Musical performances kick off at noon with local country talent Jess Taylor, followed by Nashville recording artist Tom Jackson.
The entertainment continues with a "walk through the decades" featuring live tribute bands from the '60s, '70s and '80s. Orange Sunshine will begin the '60s tribute series, followed by Long Run, an Eagles '70s tribute band, and Lazy Bonez '80s tribute band.
An interactive DJ will also be on hand, along with other entertainers who will be performing throughout the park. Other activities include corn-hole and volleyball tournaments. The Palm Beach County Sheriff's Office and Palm Beach County Fire-Rescue will have static displays and demonstration teams. Kayak, canoes and paddle boat rentals will be available to use on the 19-acre lake that surrounds the 10-acre great lawn.
The golf training facility will be open, with a driving range, two chipping greens and 18-hole putting green.
At about 9:30 p.m., Saturday evening will be capped off with a Zambelli fireworks show. Parking will be available throughout the park, and onsite overflow parking will be available through a shuttle service.
Sunday's activities begin at 10 a.m. with a green market of local vendors and farmers selling fresh produce grown locally in Palm Beach County. A classic car show will also begin at 10 a.m.
The Royal Palm Beach Auto Mall stage will have performances, with the smooth jazz, rhythm and blues sounds of Billy Bones, followed by Jimmy Stowe & the Stowaways, a Jimmy Buffett tribute band. All weekend activities and entertainment, including the Kids Fun Zone, Food Truck Invasion, arts and crafts show and the bounce houses, will end at 5 p.m. on Sunday.
For more information, visit www.royalpalmbeach.com or call the Recreation Center at (561) 790-5124 or the Cultural Center at (561) 790-5149.
ABOVE: Kayaking is one of the activities available at the park.