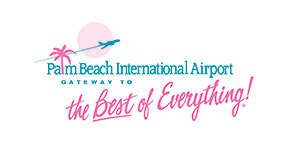 Palm Beach County's Art in Public Places program invites the public to attend the "Art at the Airport" reception at the Palm Beach International Airport on Wednesday, April 10 from 5:30 to 7 p.m. located on Level 2 Main Terminal. Parking is available in short-term levels 4-7. The reception is free and open to the public.
Voted third-best airport in the U.S. and sixth best in the world by Condé Nast, Palm Beach International Airport has become a premier venue to showcase quality, original artworks by Palm Beach County's finest emerging and professional artists.
The current exhibition features photography, paintings, digital and mixed-media works by the following local artists who will be on hand to meet and discuss their artwork at the reception: Kathryn Morlock of Wellington; Gisela Pferdekamper and Laura Willems of Loxahatchee; Patricia Calamari, Paula Kufs, Jackie Olenick, Victoria Sheridan and Jane Tracy of Boca Raton; Atsuko Okamoto of Boynton Beach; Margie Agoston, Gwendolyn Eyeington and Barbara Field Glaser of Jupiter; Ursula Fernandez, Steve Horan, Maurice Mates and Raine Teel of Lake Worth; Pamela Acheson Myers of Palm Beach; Lazaro Ruda of Riviera Beach; Augusta Pearl of Tequesta; and Sondra Friedkin and Oscar Rojas of West Palm Beach.
The exhibition is on display through June 26 in the airport's Level 2.
Artists interested in receiving "calls to artists" for upcoming airport exhibitions and other Art in Public Places projects can submit their contact information through the Artists' Registry page at Palm Beach County's Art in Public Places web site at www.pbcgov.com/art.