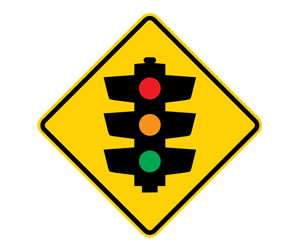 The Wellington Village Council agreed last week to settle with the Palomino Executive Park Property Owners' Association in a dispute over financing for a traffic light on State Road 7.
The issue arose last year when council members decided to assess the association for the cost of a traffic light on SR 7 at Palomino Drive, as well as imposing other requirements on the POA.
"We have a settlement offer," Interim Village Attorney Glen Torcivia told council members at the March 26 meeting.
He noted that the association used the Florida Land Use & Environmental Dispute Resolution Act to bring in mediation with the village.
"The two issues that we were focused on were the requirement to negotiate a new agreement with the property owners to the south and the potential to do median improvements on State Road 7 should the traffic signal not be installed," Torcivia explained.
The agreement, he said, would let the current access easements stand. The association also agreed to pay $51,000 toward the traffic signal. "Then they would not need to do median improvements," Torcivia specified.
Last year, staff estimated the signal would cost $400,000, which would be financed by other nearby property owners as well as Palm Beach County.
The planned Wellington Charter School will kick in $171,000; CyberKnife, which is located in Palomino Park, will pay $11,000; and the planned Wellington Parc development will pay $80,000.
Vice Mayor Howard Coates said he had heard there was an objection from Wellington Parc. "I was expecting a [comment] card from them tonight," he said. "Do we know where they stand?"
Torcivia said he did not. "We haven't heard anything from them," he said.
Coates said he was in favor of the settlement.
"Given what we started with, I think this is a good resolution," he said, asking when the new light could be installed.
Long Range Planning Director Tim Stillings said Wellington is waiting for the charter school to come back before the council.
"They need their conditional use for the day care," he said. "I think they will come forward with the full amount. The school cannot open until the signal is in place."
Councilwoman Anne Gerwig made a motion to approve the settlement, which passed unanimously.