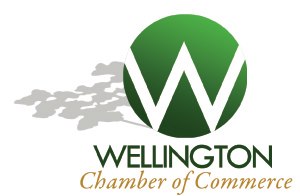 State Sen. Joseph Abruzzo (D-District 25) and State Rep. Mark Pafford (D-District 86) will be the keynote speakers at the monthly Wellington Chamber of Commerce luncheon on Monday, June 17. The luncheon will be an interactive event featuring legislative updates.
Abruzzo, a member of the Florida Senate since 2012, represents most of Palm Beach County. Prior to winning his Florida Senate seat, Abruzzo served as a state representative.
Abruzzo has sponsored legislation that would allow a not-for-profit insurance company, such as Florida Blue, to become a so-called "mutual insurance holding company," which would allow the company to own other not-for-profit insurers and corporations in Florida.
He also authored legislation with State Rep. Dave Kerner (D-District 87) that would sever parental rights of a rapist if a child is conceived as a result of the attack. Additionally, Abruzzo worked with State Rep. Joe Saunders (D-District 49) to propose the Competitive Workforce Act, which would "update the state's Civil Rights Act of 1992 to include protections against discrimination for reasons of sexual orientation and gender identity."
Abruzzo has also joined forces with State Rep. Irving Slosberg (D-District 91) to author legislation that would create a "yellow dot program," whereby drivers of cars would put a photograph of themselves and identifying information, along with any relevant medical records into the glove box of their cars, and would affix a "circular, yellow decal" on their cars so that in the case of a car accident, first responders would know to look in the glove box for the information.
Pafford was first elected to the Florida House of Representatives in 2008 and has since been re-elected. He continues to be known as an advocate for vulnerable Floridians. He is also a strong proponent of the need to reform Florida's tax structure lessening the burden on middle-class Floridians. Pafford has been described as one of the most tenacious members of the Florida Legislature.
The luncheon will be held at the Wanderers Club. Registration will begin 11:30 a.m. with the luncheon beginning promptly at noon.
For reservations, call the chamber at (561) 792-6525 or visit www.wellingtonchamber.com. Tickets cost $20 for members and $30 for nonmembers. An RSVP is required to attend the event.