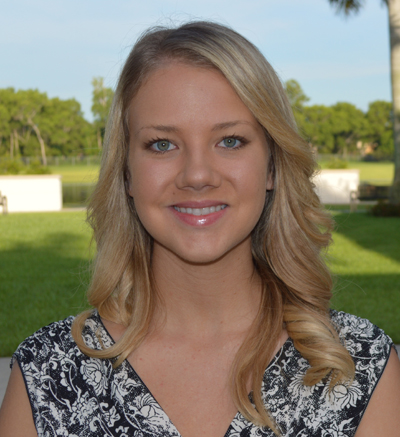 Oxbridge Academy recently hired Palm Beach Atlantic graduate and former Bak Middle School of the Arts teacher Catherine Mitil as its full-time vocal teacher.
"We're excited to add such an incredibly talented vocalist and educator to our staff, who will certainly help bring our growing music program to the next level," Oxbridge Academy President & CEO Robert C. Parsons said.
Mitil began her training at the Palm Beach Middle School of the Arts (now Bak), and continued her education at the Dreyfoos School of the Arts.
She has studied private voice for more than 10 years with instruction from many internationally recognized teachers. She received her bachelor's degree in music from Palm Beach Atlantic University and was named the "Most Outstanding Graduate" in the university's School of Music & Fine Arts program.
In addition to her teaching career, Mitil has presented four solo recitals and performed favored roles in several operas, including Gianni Schicchi and Die Fledermaus.
She was also an artist in residence at Dreyfoos. She has received numerous accolades, including first place in the Federation Music Club of the Palm Beaches' 2007 vocal competition and third place in the Artist Series of Sarasota vocal challenge in 2008.
During the summer months, Mitil has worked with both the Julliard Jazz Summer Camp and the ARTS Music Camp.
Mitil is a member of the Florida Vocal Association, the National Association of Teachers of Singing, and the Florida Music Educators Association. She also serves as a choir director for Young Singers of the Palm Beaches.
For more information on Oxbridge Academy, call (561) 972-9600 or visit www.oapb.org.
ABOVE: Catherine Mitil, the new vocal teacher at Oxbridge Academy.