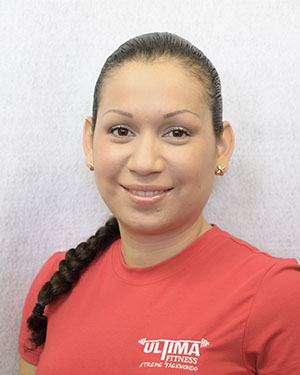 By Tania Artiles
Ultima Fitness is joining the International Health, Racquet & Sports Club Association's 10th annual Get Active America initiative. With this program, we want to engage individuals in the community, encouraging everyone to pursue a more physically active and healthy lifestyle.
Our club is the optimal environment to promote health and wellness, and we want you to be part of our Ultima family to greatly improve your health and your life. Our fitness center, located in Wellington, will have the doors open to the public May 6-12, where guests can enjoy all of our amenities, fitness programs, classes and complimentary child care. All of the above will be available at no charge, so no excuses are permitted!
At a time when our nation is staggering from the effects of chronic disease, obesity, depression and inactivity, Ultima Fitness can help build healthier, happier and more prosperous communities.
Along with this one-week Open House, we will be pursuing another goal: collecting fitness clothing and shoes for low-income families so that they can get active, too. People attending Get Active America Week at Ultima Fitness will be encouraged to donate gently used clothing and shoes to those in need.
We will also waive any enrollment fee to those who join our fitness center during the month of May, which coincides with National Physical Fitness & Sports Month. Instead of an enrollment fee, we will be accepting voluntary monetary donations as well as shoes and clothing for Place of Hope, a faith-based state-licensed child welfare organization. They take care of children in crisis within Palm Beach County by providing a stable, loving atmosphere that provides hope to hurting children. For more info., visit www.placeofhope.com.
Get Active America presents a tremendous opportunity for the community to get to know Ultima Fitness as a vital, prevention-based resource. Get Active America Week offers everyone the first step to improve their health and the health of those around them.
The goal of Ultima Fitness with Get Active America Week is to unite as many community members as possible in a campaign to promote physical activity and healthy lifestyle habits in Americans. For more info., visit www.ultimafitness.com or call (561) 795-2823.
Tania Artiles is sales and marketing manager at Ultima Fitness/Xtreme Tae Kwon Do.