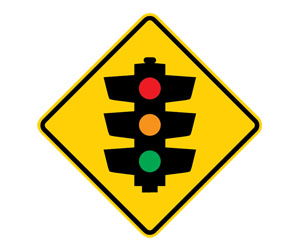 BY ANNE CHECKOSKY
Soon, anyone who gets a ticket for running a red light at any of the 10 unmanned cameras in unincorporated Palm Beach County and wants to challenge it, will have a choice in how to do that.
Violators can either go to traffic court, which until now had been the only option, or they can appear before a special hearing officer to make their case.
The Palm Beach County Commission on Tuesday unanimously approved an ordinance that puts the hearing officer option into place. Because of new red-light camera legislation recently signed by Gov. Rick Scott, counties and municipalities have until July 1 to offer this new option or run the risk of not being able to continue their red-light programs.
"Now we can continue the camera program," County Engineer George Webb told commissioners.
The new ordinance also expands the number of days violators have to challenge tickets from 30 days to 60 days.
But whether the new option — modeled after code enforcement officers — will be cost effective or more efficient remains to be seen. Right now, Webb's office is trying to determine exactly how much a violator who goes through traffic court pays for a ticket. The county charges $264 per violation. He's waiting for the Clerk & Comptroller's Office to tell him how much the court costs run per ticket.
To go before a hearing officer, it will cost violators a base fee of $158. Webb and county attorneys are now trying to decide how much the administrative fees should be. The state said counties could charge up to $250 in fees, Webb noted.
But county attorneys say that the law requires justifying those fees, so $250 is probably unrealistic. Between $75 and $100 is likely what the county will settle on, Webb said. A representative of the vendor, American Traffic Solutions, told Webb that in other areas, the fee is averaging $100.
"Will that cover the costs? The county won't make money," Commissioner Paulette Burdick said.
Webb explained the county has to justify the costs.
"But the state gets money, right?" Palm Beach County Vice Mayor Priscilla Taylor asked.
"Yes, they get it first," Webb answered to chuckles.
In addition, Webb has to take into account all factors that go into setting the fee, such as how much hearing officers should be paid. For example, code enforcement officers are paid $150 an hour, he said.
Another factor to consider is how many cases are making their way through the system each month. At this point, it's difficult to predict whether motorists will flock to the new option or stick with traffic court. "There's no history there, so it's tough," Webb said.
Cost could certainly become a deciding factor. If traffic courts costs turn out to be, for example, $32, coupled with the county fee of $264, violators would pay almost $300, Webb said. That's versus $258 to go before a hearing officer if the county sets its fee at $100.
That's a difference of only $42. But if motorists start to see that the cases going before hearing officers almost always get dismissed, that's going to play a part in their decision-making process, Webb said. There are currently four code enforcement officers who've agreed to serve as hearing officers, he said.
Webb and his team are still compiling traffic accident data from the cameras to present to commissioners sometime in July.