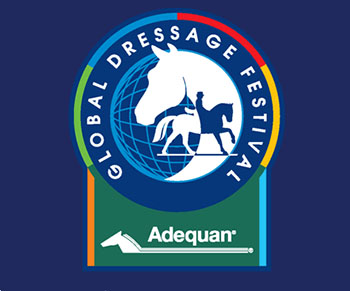 Wellington will get some reprieve from its legal woes after the owners of the Equestrian Village site accepted an agreement to halt litigation for 180 days and refile permit applications.
Village Manager Paul Schofield told the Town-Crier on Tuesday that representatives of Wellington Equestrian Partners (WEP), who own the site at the corner of South Shore Blvd. and Pierson Road, have already begun the process outlined under the agreement.
"We offered these terms to them," he said. "They are in the process of doing the things that are required under those terms."
WEP Managing Partner Mark Bellissimo confirmed the news. "I believe we have the framework for a settlement," he said. "I hope it comes to a successful conclusion."
Last month, the decision of whether to offer an agreement divided the Wellington Village Council, but Mayor Bob Margolis, Vice Mayor Howard Coates and Councilwoman Anne Gerwig prevailed in supporting the offer in hopes of coming to a compromise.
"It was great to see [Margolis, Coates and Gerwig] focused on the best interest of the community," Bellissimo said.
Under the agreement, WEP must resubmit a revised land development permit that complies with the original master plan — the one in existence before the former council voted to amend it. The amendment was revoked last year, prompting the lawsuit.
"They have submitted a new plat under the original master plan," Schofield said. "They have already begin the process and are doing what the settlement requires them to."
Schofield said the item probably will come before the council for approval next month.
Once that is approved, Schofield said that WEP could apply for a seasonal equestrian permit, which would allow temporary use of the facility for horse shows between November and April.
"At the same time, they are sending through the regular review process a compatibility analysis for a new master plan," he said.
Schofield noted that WEP could apply for a commercial equestrian arena designation that would allow expanded use of the facility.
If the council does not approve the new applications and an agreement cannot be reached, litigation could continue after the six-month stay.
Having the plat approved also would allow for some use of the facility during the summer, Schofield said.
"Once the plat is recorded, there are a number of uses the code provides for by right," he said. "When they get their certificates of occupation and certificates of completion, there is a list of uses for the facility."
This would include some stabling, riding and instruction," Schofield noted. "But they will not be able to hold shows," he said, without a seasonal equestrian permit.
Last year, revocations on the property put the dressage season in jeopardy, prompting members of the equestrian community to reach out to council members.
But having the plat and seasonal equestrian permit approved means certainty for a 2014 Global Dressage Festival season, Schofield said.
"They can then get competitors and sponsors in place so they can have that certainty," he said.