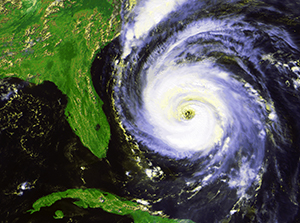 BY ALEXANDRA ANTONOPOULOS
The information technology services firm 3C Network Consultants gave a presentation Thursday, June 13 at the Central Palm Beach County Chamber of Commerce building in Loxahatchee Groves concerning the potential loss of data that a business could suffer after a disaster takes place.
Sergio Fernandez, owner and CEO of 3C Network Consultants, discussed how fires, theft, hurricanes and human error can destroy business information systems, and laid out precautions that businesses should take in order to minimize downtime after such a disaster.
Having a plan of action in place before an incident occurs will reduce the financial losses that businesses will experience as a result of the disaster, he explained.
"The first step to make sure you have an easy and painless recovery after a disaster is a business continuity plan," Fernandez said. "Unfortunately, 60 to 70 percent of businesses don't have a business continuity plan."
Even if a plan is in place, he warned, businesses need to make sure it is up to date. Taking the time to create a continuity plan now can save time and money later. "Instead of having to work it out after something happens, you need to think through the problem before it occurs. Then you'll have a plan to act on," he said.
One thing that many businesses do not consider when creating their business continuity plan is information technology — the vital, often irreplaceable information businesses store on computer hard drives and network servers that they cannot afford to lose.
Depending on the business, this loss of data and could shut down a business for days, weeks or longer, and the time a business is closed translates into financial losses for the company.
"Every week, according to Ontrack, 140,000 hard drives crash," Fernandez said. "Of businesses that experience major data loss, 25 to 43 percent never reopen, 51 percent close within two years and 30 percent of all businesses go out within the year."
He stressed that these statistics should be taken as a warning by business owners that simply ignoring the possibility of a disaster could cost them greatly. He noted that the National Oceanographic & Atmospheric Administration has forecast three to six major hurricanes in 2013.
A business must constantly re-evaluate its method of IT backup, and Fernandez said that building several levels of protection into a continuity plan is the way to go. By using external hard drives, keeping some of the data in a separate location and having a plan to restore files that does not rely on the speed of an Internet connection, a business can mitigate its loss of data in the event of a natural disaster, which could physically destroy the devices that data is stored on at the main location.
"Backup and disaster recovery looks at systems, applications and files restoration, not just the files," he said. "Assume you're working on your PC using Word or Excel. Plug in your thumb drive and copy your data to the thumb drive; now that drive is a backup device, but if you lose the application, the files on the thumb drive mean nothing."
If the server is lost, then the Word or Excel application must also be restored. Without the application, it can take a long time and a lot of money to bring a business back up to speed.
"You have your data, but your [system is] down," said Fernandez, explaining the need for keeping a backup service off-site in order to restore files from a remote location.
Ultimately, having a plan in place will not solve all business problems after a disaster, but it will minimize much of the pain and frustration. "A business should make sure that they never lose critical data to start out with," he said. "The continuity plan is a living, breathing document and has to be kept up to speed all the time."
For more information on 3C Network Consultants, call (561) 333-5334 or visit www.3CNC.com.