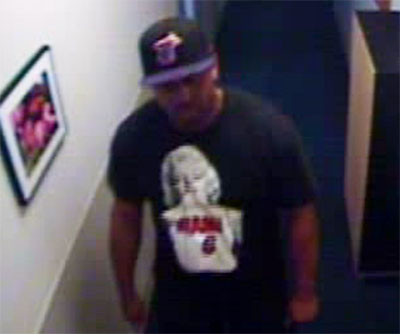 MAY 10 — Palm Beach County Sheriff's Office detectives are seeking the public's assistance identifying a suspect wanted for fraudulent use of credit card information on May 10 at the Best Buy store on State Road 7 in Wellington.
According to a PBSO report, an unknown male suspect entered the store and purchased more than $4,000 in computer equipment using the victim's credit card information.
Anyone who can identify this suspect is urged to contact Crime Stoppers of Palm Beach County at (800) 458-TIPS.
ABOVE: A security camera image of the suspect in Best Buy.