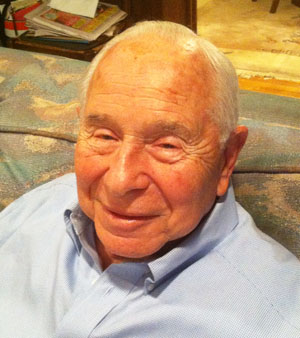 FOOTLOOSE AND…
If any entertainer's body of work should be enshrined and then made available to the public, it surely ought to be Johnny Carson.
The ringleader and 30-year host of the Tonight Show finally has had 4,500 hours of his shows from 1972-92 (the first 10 years of Carson's Tonight Show was, unfortunately, erased by an NBC engineer) digitized, making it relatively easy to find the snippets you or I might want.
Already there is a process where you can surf over to Apple and for $1.99 retrieve "everything Carson" from special shows to special show segments.
Whether you've gotten your kicks from the likes of a Robin Williams interview, Carson's interaction with animals or his stand-up comedy, it is now easily available.
Jeff Sotzing, Carson's nephew and now president of the Carson Entertainment Group, keeps finding new ways to make the old material come front and center. These days, increasing requests come from a family member's ancient moment of Johnny Carson fame.
The Apple affiliation started from this type of request. It was from a man who had appeared on the show, as a boy, doing bird calls, and who sought a copy of his big moment.
Thus, if you are interested in seeing a copy of a Fred Astaire interview or the hilarious Jack Benny bantering with Johnny, it is available — and at a rather fair price.
With the general status of today's television programming I'll race you to Apple to grab a bit of worthwhile history.