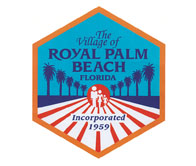 Members of the Royal Palm Beach Education Advisory Board talked about plans for the upcoming year during an organizational meeting Monday.
Proposals include getting speakers to explain the new Common Core system, and inviting schools to make presentations.
Board members said they would prefer to hear presentations from the students, as many had done in the past year. "I don't want to hear from the principals. I want to hear from the students," Board Member Renata Espinoza said.
Board Member David Kendle agreed, adding that he thought it gave the teachers a sense of accomplishment to bring their students in to make presentations.
"Promotion is so important to schools," Chairman Lynn Balch said. "Part of your job, which perhaps you didn't sign up for, is to be a promoter of your school."
Balch said he would send letters to all the schools with dates of the upcoming meetings, inviting them to make presentations.
Balch also asked village staff to have someone come in to give an explanation of the Common Core state standards that are now being implemented, as well as the Partnership for Assessment of Readiness of College and Careers (PARCC), which is slated to replace the FCAT.
"Now I'm starting to see that they're hedging on the PARCC assessments, but I don't know if that's important to us," Balch said.
Espinoza said she recently attended a Common Core conference in Washington, D.C. "Because this is the last year of FCAT, everything's changing," she said. "They're changing all of the books and technology. It's coming, it's new and a lot of teachers are not used to it."
Vice Mayor Jeff Hmara, liaison to the board, asked what the board's role would be in the Common Core curriculum.
Espinoza said the role of the board is to help parents become educated on the issue.
"You would want the parents to know," she said. "You want to be educated as a board because you want to be educated as a board member what the Common Core is and how education is changing."
Hmara said Wellington did a presentation on Common Core a year ago that generated a lot of intense discussion.
"There is great concern on everybody's part," Hmara said. "It's something that is brand new, and it's scary. What they're talking about is critical thinking, hard stuff, postulating. Just teaching rote memory, structured thinking and the right answer is far easier than teaching people how to think about and come up with the solution to problems."
Espinoza said research has shown that Americans' jobs are being taken internationally, and America is trying to catch up academically.
Yet Hmara still wondered what the board's role would be, if any, with Common Core.
Espinoza said that if a parent were to talk to the board about Common Core, board members must understand it, if only to direct the parent to their child's principal for more information. "As a board, what we can do is support those schools and hope they are doing what they are supposed to be doing," she said.
Hmara suggested that hearing reports on what Tallahassee did relating to education in the past session could include Common Core.
"[The legislative session is] probably a great backdrop for having a discussion about Common Core and how it's going to be implemented," he said. "Those two would probably work well together."
Kendle said there is a great deal of misinformation circulating about Common Core. "This information has gotten out there, and you've got people believing a whole lot of junk," he said.
Espinoza suggested trying to get Kevin Baird, chairman of the Common Core Institute, and its foundation, the Center for College and Career Readiness, to Royal Palm Beach to speak, pointing out that Baird's appearances are expensive.
It was also noted that recent state legislation requires that principal evaluations be posted online and parents need to understand what the evaluations mean. Hmara said he thought that issue would work well with other legislative discussion.
Members also discussed inviting the school district's lobbyist, Vern Pickup-Crawford, back to speak on the issues, as well as state representatives and school officials. Hmara suggested matching speakers with the seven school presentations.
Hmara asked whether a member of the Education Advisory Board should attend school board meetings and report back with brief updates. Board Member Klemie Christie pointed out that the resolution creating the Education Advisory Board might have to be amended because that idea is currently considered outside the purview of the board.
Hmara said he will ask the council about having an advisory board member at school board meetings. "I will support it," he said.
Balch also asked Hmara to bring up the terms of Education Advisory Board members. "Are we the only board with one-year terms?" Balch asked.
Hmara said he will bring it up with the Royal Palm Beach Village Council, but added, "You're right, you're the only ones with one-year terms."