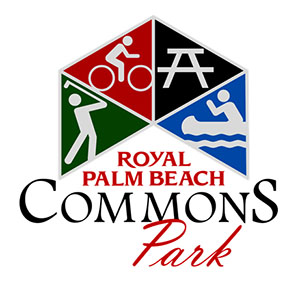 BY ANNE CHECKOSKY
There's a new green market coming to the area this fall. The Royal Palm Beach Green Market & Bazaar will launch Sunday, Oct. 20 at the new Royal Palm Beach Commons Park. It will run from 9 a.m. to 1 p.m. each Sunday through April 27.
The free event will feature many vendors, selling everything from fresh produce to freshly baked bread, artisan foods, jams, jellies and hand-made crafts, according to event organizer Kathy Gilbert.
Gilbert is owner of POTTC Event Production & Management. The company also manages Royal Palm Beach's Fall Fest and Festival of Lights, as well as the Port Salerno Seafood Festival, Florida Pirate Con in Cocoa Beach and nine other pirate festivals throughout the state.
"We want to encourage people to come out and enjoy the park and its amenities," Gilbert said.
The bazaar part of the green market will feature a special guest vendor who'll be invited to be part of that week's market, she said.
"We plan to mix it up each week," Gilbert said, adding they are still in the planning stages.
In all, there will be 70 vendors at Commons Park each Sunday, Gilbert said. They are still accepting applications for vendor spots and are sifting through the many they've already received to come up with a final list prior to the Oct. 20 grand opening. Gilbert expects that vendors will cycle in and out throughout the market's run.
There are a range of vendor options, from farmer/growers (a $20 application fee), for those who produce fresh fruits, herbs, vegetables, flowers, plants and meat, poultry and dairy, to non-growers ($30), which includes those who make baked goods, jams, jellies, coffee and arts and crafts, to premium vendors ($40), which includes procurers of seafood, ready-to-eat food, beverages and retail products and services.
"We're excited about it," Royal Palm Beach Parks & Recreation Director Lou Recchio said, noting that there will be plenty of parking, and kids can enjoy the day at the nearby splash fountain.
There will also be live entertainment with a DJ spinning tunes for market-goers, and the park is a pet-friendly venue.
A green market is something the village had been considering since Commons Park opened last March. "It's a unique setting, and we think it'll be very successful," Recchio said.
The only Sunday the green market will be closed is Easter Sunday, April 20.
For more information, visit www.rpbgreenmarket.com. Potential vendors can click on the vendor tab to fill out an application. Commons Park is located at 11600 Poinciana Blvd., off Royal Palm Beach Blvd., in Royal Palm Beach.