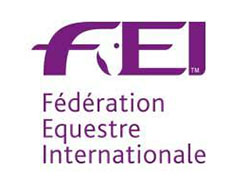 Wellington may have another shot at hosting the 2018 World Equestrian Games after the sport's governing body reopened bidding for the honor.
At Tuesday's Wellington Village Council meeting, council members asked staff to set up a workshop with Equestrian Sport Productions (ESP), which again is hoping to bring the prestigious event to Wellington.
Though Bromont, Canada, a suburb of Montreal, was initially chosen to host the games, the city was unable to earn the financial support required before a bid can be secured. On July 1, the Fédération Equestre Internationale (FEI) announced it would reopen bidding.
Village Manager Paul Schofield told council members during his report that the show promoters were looking to apply again to host the games.
"I received a letter from Dan Rosenbaum representing Equestrian Sport Productions," he said. "They are not asking for anything specific at the moment. They are gauging what our position might be on them submitting the application."
ESP placed a bid last year to host the games, but later withdrew it, citing a lack of support from council members. No formal presentation had been made before the council, however.
At the time, ESP and its parent company Wellington Equestrian Partners were engaged in escalating lawsuits with the Village of Wellington regarding plans for the Equestrian Village property and other matters. In recent months, the lawsuits appear to have eased, with a new plan for Equestrian Village moving through the system.
Schofield said ESP would not receive the application until Wednesday, Oct. 3, and would have to submit it by Nov. 15.
"Your first opportunity to have a serious discussion will be Oct. 8," he said. "Between now and then, you will be getting some things about this, and staff will talk to you about what your concerns may be."
Mayor Bob Margolis suggested that the council meet with representatives from ESP in a public workshop to discuss the matter.
"Since communication is really important regarding this issue, and there really wasn't much last year, I'd like to throw out the possibility of having a workshop to meet with the applicant and discuss everything," he said. "It would be open to the public, and we can get as much information as possible."
Councilwoman Anne Gerwig supported the idea.
"I don't know how we could do this without it," she said. "We need to know what they expect from us as far as cooperation or investment. If they expect something of us, we need to know that."
Councilman Matt Willhite noted that last year ESP said it needed only council support, but he questioned that assertion.
"There was an assertion made last time that they don't want anything from the village, and I just don't see how that's possible," he said. "We may not need to provide anything for the games, but we still need to provide things for our residents, which is traffic patterns and knowing where traffic will go."
He noted that the Kentucky Horse Park, which hosted the event in 2010, needed $10 million from the State of Kentucky to finance extra expenses.
"I don't see how our costs could be zero," Willhite said. "I hope the applicant can come to the table with some answers and not just tell us they don't need anything from us."
Willhite said he was concerned about the impact such an event would have on nearby residents.
"We still need to know what those concerns are and make sure we can handle an influx of people," he said, encouraging ESP to come to the workshop with plans to accommodate traffic. "We need to see their plans for what they're doing in that workshop. I don't believe it when someone says they don't need anything. It's impossible to think that we can put such a large number of people in the village for 18 days and not inconvenience our residents."
Gerwig said that last year ESP asked for the village's cooperation, and she wanted to know what that entailed.
"I think they said they didn't need an investment, but they did need our cooperation," she recalled. "We need to know what those requirements would be before we can say yes. That has to be drawn out. My understanding was they don't need an investment. But there would be a severe inconvenience for traffic."
Councilman John Greene agreed that he needed more information before he could make a decision.
"Last time this was discussed, I think this council was basically blamed for not supporting the efforts of the applicant," he said. "There was an opportunity for them to present at an agenda review meeting. We found out a few minutes before the meeting that they withdrew the application because of lack of support from the council."
He asked ESP to work with council members and give them needed information so they can make a decision.
"I encourage the applicant to come before this council," Greene said. "If it makes sense, and there's a strong economic impact, but there's not an adverse impact on the residents, it's something I'd like to get more information on. I'm looking forward to hearing what they have to say."
Margolis also asked Schofield to reach out to other agencies such as the Palm Beach County Sports Commission and the governor's office to join the workshop. Schofield said he would direct staff to arrange the workshop.