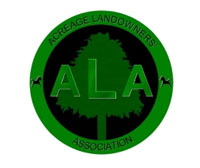 The Acreage Landowners' Association heard reports Monday from three developers, including two that are reopening plans in the area now that the economy is on the upswing.
Minto West — Donaldson Hearing of the planning firm Cotleur & Hearing represented Minto Communities Florida, which recently purchased the 3,800-acre Callery-Judge Grove property adjacent to The Acreage with the intention of developing a master-planned community.
Now called Minto West, the developer will seek a comprehensive plan land use change to increase residential density to 1.7 units per acre and build more intense commercial, retail and other non-residential uses.
"It's still very early on in the planning process," said Hearing, "but one of the things we committed to you is it's truly Minto's desire to engage the community, to be as transparent as possible. There's nothing we're trying to hide. We want to have an open process."
Hearing said the design will take time to develop. "We'll probably be in the process for 18 months or longer," he said, adding that town hall meetings and focus group sessions are planned.
Minto West is envisioned as "the hole in a doughnut" surrounded by 25,000 lots in The Acreage to the north and Loxahatchee Groves to the south.
"We see an opportunity to work with the western communities, with The Acreage, to plan the property in a way to create an asset," Hearing said. "We see that there are opportunities to address things like public facilities."
He said the surrounding communities have been underserved for many years, with insufficient fire and police protection, schools and parks.
Hearing noted that Callery-Judge has already established three schools on the property and has water and sewer facilities capable of serving the property as well, adding that the developer is willing to address water issues such as storage and conveyance, and also has large permitted water discharge capability.
He said that just under 3,000 dwelling units and 235,000 square feet of commercial uses are already allowed. This would lead to a bedroom community with residents commuting for services and employment.
"It's our goal to work with the community and develop… a town center for the western communities that provides some employment opportunities, educational opportunities, and all the other public facilities that we talked about," Hearing said.
Minto is requesting 6,500 homes, which Hearing pointed out is more than the number of dwelling units currently approved but far less than the 10,000 dwelling units and 4 million square feet of commercial space that was requested by Callery-Judge in its original application in 2006.
The commercial component would consist of about 1.4 million square feet of what Hearing described as a combination of workplace and community-serving commercial uses. "We do see an opportunity to attract a major employer who may want to locate in the western communities," he said.
ALA Secretary Sandra Love-Semande said she had difficulty believing that if the developer receives the first of several necessary approvals from the Palm Beach County Commission Oct. 28, it will actually listen to the residents.
"Knowing that at least a majority of the residents don't want what has already been approved, I'm just finding it hard to swallow how willing you're going to be if that approval actually happens," she said. "I know you're saying that you're going to do that, but we've seen in the past where that is said, but it is done differently."
Loxahatchee Groves Mayor Dave Browning said he is not only concerned about Minto West, but its effect on other developers.
"As soon as you go to the 1.7 homes [per acre], there's a whole lot of other developers out there that are just waiting so that they can change their zoning," Browning said.
He invited the developers to make a presentation to the Loxahatchee Groves Town Council, pointing out that council members will not meet with developers individually.
Indian Trail Improvement District Vice President Carol Jacobs said she believed what they are proposing is way too large, and that developments already built around The Acreage seriously impede traffic flow.
Jacobs said people built in the area for its rural character. "Now what you're bringing down is a space ship that's going to be a city right in the middle of the country," she said. "We all moved out here to have our animals and live the way we want to live. You have the right to build, because that property has been bought, but I'm looking at not a baseball field, why don't you put a rodeo arena in there? Why don't you make a country, cowboy-type theme that would fit with our area?"
Hearing said that Minto and his firm have reputations of working with communities. "We'll be true to our word," he said. "I think there's a lot more we can find in common working together."
Hearing offered to return to an ALA meeting any time they desired, and they invited him back to the December meeting for an update.
Highland Dunes — Ken Tuma with Urban Design Kilday Studios gave a presentation on Highland Dunes, a 1,200-acre site west of Seminole Pratt Whitney Road where 2,000 homes had been approved in 2006.
Tuma said the property has a land use designation that allows two units per acre. The current amendment request pending before the Palm Beach County Commission is to change the land use from residential transitional to a planned unit development. The request is for 1,200 single-family homes, 628 single-family zero-lot-line homes and 120 townhomes.
The site has a 5.6-acre retail commercial parcel consistent with its earlier approval, to be a maximum of 50,000 square feet. There is a 24.2-acre public/civic site potentially for a park, dedicated to Palm Beach County. To the west of the civic site is a 15-acre elementary school site that will be dedicated to the Palm Beach County School District.
Tuma said a large berm along the west side of the site also will be a landscaped hiking and equestrian trail. The plan also has 500 acres of open space, 96 acres of lakes, 17.7 acres of public trails and a private 13-acre recreation space. There will also be a hiking trail around the entire property, he said.
Tuma said the plan is very similar to the original plan submitted in 2006. The project was about to get underway when the housing bubble burst.
Tuma added that the property was given zoning to allow two units per acre in 2004 with conditions that included a maximum of 2,000 units, that it would make connections to Okeechobee Blvd. to the north and Southern Blvd. to the south, and that the site could not be annexed into a municipality.
In 2008, tentative developer Lennar dropped out of the project and owner Palm Beach Aggregates got the land back. The land use was reverted to residential transitional to allow a tree farm on the property.
"That was the recession of 2008," Tuma said. "Here we are in 2013 and all the conditions of the land use have been met."
The site was set for county approval last month, but was delayed 30 days to give interested parties the opportunity to study the plan.
Acreage resident Anne Kuhl asked about plans for the future extension of Okeechobee Blvd., and Tuma said the county is requiring them to have an ingress-egress there, although it is not required to improve the road.
ALA Board Member Mike Erickson said he felt the proposed development was out of character with the community.
"I know you have legal rights and everything, but this discussion should have really been in land use in 2005," he said. "I would just hope you try to minimize those impacts. I hope Okeechobee doesn't go through to you. I hope all the traffic stays on Southern."
Erickson made a motion to oppose the project due to traffic concerns, lack of character with the community, lack of infrastructure and contribution to urban sprawl. It carried 20-0.
Seminole Orange — Brian Terry with Land Design South reported on plans for a large-scale land-use amendment for the Seminole Orange property next to Walgreens.
"What we're really trying to do is modify the text of a couple of conditions," Terry said.
The developer recently applied for an amendment to allow a McDonald's restaurant, which should begin construction soon.
"The amendment that we're proposing to do, there is a condition that requires a pedestrian plaza on the site," Terry said. "This discussion came up when we were talking about the McDonald's itself. Right now, it says it has to be one single pedestrian plaza. The reality of the situation is as we were working with the potential tenants to configure the remaining parcels of land, we'd like the possibility of trying to break that into multiple smaller pedestrian areas. It will be more intimate and specific to the users that will be there."
Another change asks for the use of pavement in the rear portion of the parking lot, rather than pervious pavers, which Terry said are not necessary for the development to meet its drainage requirements, and the pavement will add to the resilience of the project.