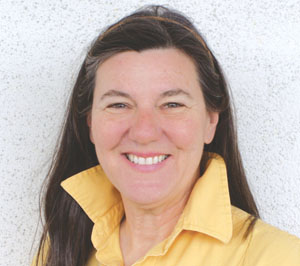 THE SONIC BOOMER
Bob Markey Sr. recently died. To many in the western communities today, the name doesn't mean much. But to those of us who were here in the 1980s and 1990s, the name means "the western communities." In fact, I think Mr. Markey may be the one who coined the term.
As publisher of a start-up newspaper called the Town-Crier, he needed an all-encompassing phrase to use when referring to those who were nuts enough to move west of Military Trail — to Royal Palm Beach, Wellington, Loxahatchee and The Acreage.
I mean, who moves to Florida and then leaves the ocean behind? And everybody knew there was nothing out west except sugar cane fields. What were we thinking?
In a way, the "city folk" (for lack of a better all-encompassing term) were right. Another early pillar of the community, Dennis Witkowski, brought the point home when he remembered, "You couldn't even buy a tie out here."
So with nothing but a corner store (Squire's Deli) and a pharmacy (Schaefer Drugs) as potential advertisers, Bob Markey Sr. decided to leave his position as national advertising director for The Palm Beach Post and start his own newspaper. I remember thinking at the time, "I wonder what horrible thing happened down at the Post that would make him do that?"
And I knew nothing of community newspapers. I had never even seen one. I grew up with The Milwaukee Journal and switched to the Post after my move like everybody else in Palm Beach County.
But with Markey at the helm, the Town-Crier became a force to be reckoned with. He covered everything that was important to us — school news, youth sports, something called "Acme," and (there was hope!) ribbon cuttings for new businesses. The Palm Beach Post didn't really sit up and take notice until the Mall at Wellington Green was built two decades later. They did have a weekly community news column (I know because I wrote it), but the Town-Crier was involved.
If Bob Markey Sr. or his son, Bob II, wasn't at your event, you hadn't told them about it. They covered everything. More importantly, they sponsored everything. And Bob Sr. commented on everything. His "Stray Thoughts" column sort of set the tone for the community. Markey's photo was at the top of his opinion column which, he felt, allowed him to ramble — and even rant when necessary. Say what you will; it made for interesting reading.
And, as difficult a time as he had getting advertisers, he always put the news first, even if it meant risking an account. In fact, he lost a couple of accounts that way.
But the residents were solidly behind him. I mean, where else could you find a photo of your 4-year-old graduating from preschool — just perfect for sending to grandma? Or your 10-year-old making the tackle that won the game? Or your husband opening the doors to his office, full of hope and just a bit of skepticism? (Were there enough clients out here to, say, break even?)
The western communities would definitely have been built up with or without the Town-Crier. Progress happens. But the fact that they became one of the top spots to live in the country, a great place to raise children and a model for other young communities — you can thank partially Bob Markey Sr. for that.
And I do. Thank you, Mr. Markey.