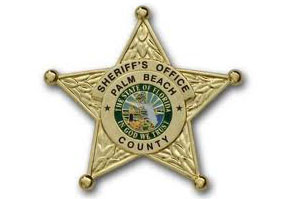 The Palm Beach County Sheriff's Office will host its third annual Florida Sheriffs Youth Ranches Golf Tournament on Friday, Oct. 25 at the Madison Green Golf Club, and there's still time to get involved.
Proceeds will benefit the youth ranches program, which helps deputies connect with local children and create community partnerships.
"The whole theme of the youth ranches is that law officers are your friends," PBSO Deputy Kelly Whittles told the Town-Crier Wednesday. "It's an opportunity for them to have positive interactions with law enforcement officers."
Whittles said that 80 percent of the ranch's financing comes from private donations. "Children across Palm Beach County have benefited from this program, so it's something we try to support," she said.
Deputies hope to beat last year's donation of $17,000 through the golf tournament, which is open to the public. Registration begins at 11:30 a.m., with a 1 p.m. shotgun start.
The cost to play is $125 per individual or $500 per foursome, and includes use of a cart, snacks and drinks, dinner, a gift bag and all fees and gratuities.
Guests also will enjoy a raffle and auction with prizes, as well as the popular helicopter ball drop. Tickets for the ball drop are $5 for one ball or $10 for three.
Sponsorships are available from $100 per hole, or from $1,000 to $15,000-plus for sponsorship packages. Additionally, raffle and auction prizes and gift bag goodies are still being accepted.
"Our goal is to do the best we can to raise funds for the youth ranches," Whittles said.
The youth ranches were established more than 52 years ago on the Suwanee River and have made a difference in the lives of more than 106,000 children and their families, through both camping programs and a residential care program.
Children are selected to attend the camp by local deputies, who may choose a child based on merit or need. The camp is free, and includes fun summer camp activities such as canoeing, swimming, roasting marshmallows and more.
"It helps us make partnerships in the community," Whittles said. "We go to camp with the children strictly as mentors. Each deputy is assigned to a group of kids. We eat with them, swim with them, canoe with them and talk to them about our jobs and their lives. We spend the week with them. They don't see us in uniform until the last day."
This is crucial to make sure the children see law enforcement as a positive influence.
"Kids, through no fault of their own, may not have had positive interactions with law enforcement," Whittles said. "This is a way to help them see us as friends."
Whittles encouraged people in the community to come out and get involved. "Anyone who is interested is welcome," she said. "We're hoping for a good day, good weather, a good turnout and to raise money for the kids."
For more information, or to donate, contact Whittles at (561) 688-3929. For more about the program, visit www.youthranches.org.