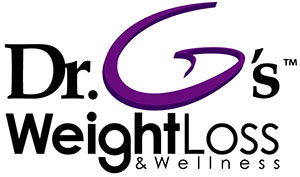 Hoping to inject a little holiday spirit into the community, Dr. G's Weight Loss has launched its Change A Life Wellington: Holiday Edition contest, hoping to make the holidays a bit brighter for those in need.
Until Friday, Nov. 29, residents have the opportunity to share their story for the chance at a bit of holiday help. Meanwhile, Dr. G's is asking for community members and businesses to donate to make the dreams a reality.
"We want to help as many people as we can," said Lisa Butcher, wellness coach at Dr. G's Weight Loss of Wellington, who started Change A Life Wellington. "I thought, 'Why can't we, as a community, rally around those in need?' Everyone has something to give. It doesn't have to be monetary, it could be your time or your talents."
The contest is a holiday edition of Dr. G's successful Change A Life Wellington contest, which each year donates a complete makeover to a deserving resident. Butcher said she wanted to help even more people.
"We were thinking about what we could do to take this to the next level," she said. "For the holidays, I wanted to do something to bring the community together."
Applications for the contest are being accepted online by visiting www.changealifewellington.com, and entrants may nominate themselves or others.
The requests for assistance can be for anything; Butcher said she has received requests for everything from diapers and a doll for someone's daughter to assistance cleaning a resident's house.
The deadline is Friday, Nov. 29, and winners will be selected the first week of December, with gifts distributed no later than Dec. 20.
The application asks for the number of members in your family, their ages and genders, what assistance they need and why they deserve the opportunity. The winners will be chosen based on the stories.
Butcher said she hopes to help multiple families, but that will depend on the generosity of the community. "We want to get as many businesses and individuals involved as possible," Butcher said.
She said whether you choose to donate services, time or money, it will go to a good cause.
"Everyone has a gift to give," she said. "Maybe you're good at organizing, or maybe you have another talent that may not be your job but that you can share with others. Sometimes we take for granted what we have and don't realize what a gift it would be to others."
Some suggestions include new, unwrapped toys, new items of clothing, gift certificates or services. "I think it's a great opportunity for businesses to thank the people in the community who support them," Butcher said.
Donors can call Butcher at (561) 370-6484.
Volunteers will also be needed to help deliver gifts. "We're going to go out and personally deliver each gift," Butcher said. "I'm so excited."
Additional information can be found online at www.changealifewellington.com.
"This is really what the holidays are about, giving back to those in need," Butcher said. "We hope to be able to make some people's lives a little bit better, and we hope people want to get involved."