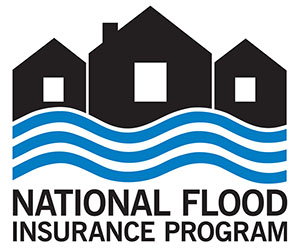 Local members of the U.S. House of Representatives announced the introduction of a bill last week designed to slow down and mitigate the increase in flood insurance rates proposed by the Federal Emergency Management Agency (FEMA) as a result of new flood maps.
The Homeowner Flood Insurance Affordability Act is intended to postpone increases brought on by the Biggert-Waters Bill Flood Insurance Reform Act passed in 2012, which was intended to reduce FEMA's estimated $25 billion deficit.
It makes a number of changes to the National Flood Insurance Program, including increased premiums so the rates people pay will more accurately reflect their risks. However, it has resulted in major revisions of FEMA's flood maps that have led to widespread potential increases in flood insurance.
The announcement was made Friday at a press conference held at the Realtors Association of the Palm Beaches office in West Palm Beach attended by U.S. Rep. Patrick Murphy (D-District 18), U.S. Rep. Ted Deutch (D-District 21) and U.S. Rep. Lois Frankel (D-District 22), as well as local Realtors, county officials and others.
"We had quite a few businesses represented, including Florida bankers and the Florida Realtors Association. We had several folks from Palm Beach County administration, local government and elected folks there," Murphy told the Town-Crier on Tuesday. "You also had some of the engineers from Palm Beach County who do that business day-to-day and understand the mapping."
Murphy said the Homeowner Flood Insurance Affordability Act will allow at least a two-year delay and a two-year study.
"It will go through all residents who are going to be affected and see what income bracket they're in, what their house is worth, how much it's going to go up and see what makes sense," he said. "Obviously, it's hundreds of millions of people around the country. In total, it will be about a four-year delay to get that right."
Murphy said he believed FEMA released the draft maps and affordability study before they had been vetted properly.
"It is very clear that FEMA acted way too quickly and didn't take the time to do the correct mapping or to finish the affordability," Murphy said. "They got in front of themselves a bit, and it's evidenced by residents getting up to a 4,000 percent increase in rates. For some, it has doubled, and for some it has tripled."
Murphy said the bill has bipartisan support in both houses, explaining that when the rates started coming out to constituents, a bipartisan meeting was called by U.S. Rep. Maxine Waters (D-Calif.) and U.S. Rep. Michael Grimm (D-N.Y.).
"The key to it is, it's not only bipartisan, it's bicameral, so there's a version in the Senate as well," Murphy said.
Although many Republicans have joined in, he pointed out that U.S. Sen. Marco Rubio (R-Fla.) has not. "What came out of the meeting is that the bankers and the Realtors especially are going to put pressure on people like Marco Rubio, who have held off this, and other Florida Republican members who aren't on this bill, to urge them to help their constituents by supporting this," he said.
Royal Palm Beach Vice Mayor Jeff Hmara, who attended the press conference, said he was encouraged by the bipartisan effort to pass the bill.
"I think the intent is to get FEMA to do what they were supposed to do anyway under the Biggert-Waters act, which was generally an affordability study that would identify the impacts," Hmara said. "I think the intent is to get FEMA to complete that affordability study. That will identify the impacts more clearly and substantially and completely. It will also give us some additional time to see that FEMA considers correct, up-to-date information."
Hmara pointed out that the original deadline for local agencies to supply corrected flood map information had been extended to the end of this month after letters were sent to FEMA from local elected officials.
He said many Royal Palm Beach homes are in high-risk zones under the proposed flood maps, although the village has a highly effective stormwater drainage system. "To the best of our ability to determine, that's inaccurate," Hmara said. "People would be required to buy flood insurance who didn't need flood insurance before."
He said there are numerous indications that the FEMA maps are out of date, including the recent release of the C-51 Basin Study by the South Florida Water Management District.
"That suggests that we're seeing differences that are significant enough to change the determination of the outcome of who's in the flood zone and who's not," Hmara said.
However, Hmara added that as a former federal employee, he understood that agencies such as FEMA can cease to function if they do not have adequate financing.
"The intent is to get out of the mode that puts FEMA well into the red on this flood insurance program," he said. "There are a lot of arguments that can be made on the other side. One of mine would be to make sure people understand what risks they're assuming when they buy property in a specific area."