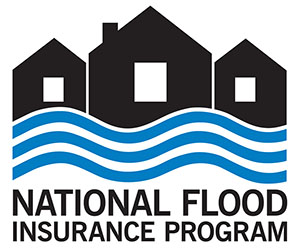 Royal Palm Beach Vice Mayor Jeff Hmara told his fellow council members at their meeting Nov. 21 that he attended the annual Palm Beach County League of Cities Legislative Delegation Roundtable on Nov. 20, where a key item of discussion was the new Federal Emergency Management Agency flood maps and their impact on flood insurance.
"We suggested to a number of the members of the legislature that more letters is better," Hmara said. "The more people who weigh-in on the need to give us more time to ensure fair consideration and accurate maps, the better our chances are of being able to ensure that we have an accurate representation of the flood risk in this area."
Hmara said that FEMA's initial map revisions are considered by many to be flawed.
"We're working on coming up with our own specific municipal input, but there are 38 total municipalities in the county and there's a dozen different water management districts, a lot of different organizations, all of whom have some responsibility to send an accurate picture to FEMA… so there's a lot of work to be done."
Hmara said Palm Beach County's congressional delegation has signed and delivered a second letter to FEMA asking for more time to study the maps.
"You may remember the first letter resulted in an extension of the time line, and so we're hoping that this new letter will also help us in getting an extension on the deadline, which is currently Nov. 30," he said. "However, we are not planning for that, so one of the things that I think our village manager is going to discuss is where we are in preparing our input to FEMA, and the results of a meeting with a FEMA contractor that took place yesterday."
Village Manager Ray Liggins said progress is being made getting flood maps that show fewer homes in flood zones, explaining that his staff is prepared to submit a report showing far fewer homes in flood zones based on findings of a C-51 Basin study made public recently by the South Florida Water Management District.
"Chris Marsh, our village engineer, met with FEMA and went over that submittal," Liggins said. "From where we started, we have about 12,000 parcels in the Village of Royal Palm Beach. We started with about 80 percent of those parcels touching or some part of those parcels being in the flood plain. With the current information that we're using, we're down to about 50 percent. There are several different elevation models that we have been using."
Liggins said that more up-to-date elevation models are still coming in, adding that village staff has been able to apply its own maps to new developments, such as PortoSol, where the FEMA maps still show the property as wooded areas.
"The submittal will still probably be about 50 percent of the parcels or some piece of those parcels being in the flood plain," Liggins said. "As time goes on, we're still hoping we'll be given more time, and the data will get better and better."
Mayor Matty Mattioli said he bought his property 30 years ago and was not in a high-risk flood zone and did not understand why it would be now.
"In the last 24 or 48 hours it became a flood zone? How did that happen?" Mattioli asked. "Did my property sink or did the water rise?"
Liggins said the original maps that were established for the area did not have Royal Palm Beach in the flood zone. "It was based on the original engineering that was done for this town back in the 1950s and '60s," he said. "This is a new mapping effort, and conditions have changed on the C-51 [Canal]… The goal is to get the 1 percent risk as accurate as possible."
Hmara added that there are a couple of initiatives underway on Capitol Hill, including a bill that would require an affordability study by FEMA to have a clear understanding of what the economic impact is.
"Apparently, that hasn't been done yet, and unfortunately they are running into bit of a headwind," Hmara said. "It looks questionable whether or not they are going to succeed, which makes our efforts even more important."