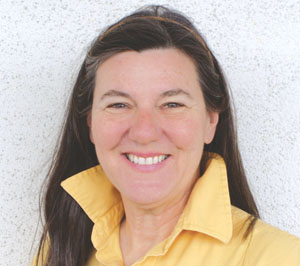 THE SONIC BOOMER
We writers are an odd lot. Most of us inadvertently started our careers in grade school when we realized we were not very good at speaking up, but we still felt we had something to say. Then maybe a teacher mentioned that she looked forward to our essays because they were "creative" in addition to being well-written. For a shy kid, or one with a speech impediment, or one who was soft-spoken, an encouraging comment like that was about all it took.
And so followed decades of communication via the written word. Some of us would eventually learn to communicate using our voices; others would always prefer being able to hit delete before sharing our thoughts. A few lucky ones (like me) managed to be able to have it both ways and became interviewers — though there are definitely days when I knew I should've stayed closer to the delete key.
The downside of being an interviewer is that you need to speak to people. The upside is that you get to speak to people.
Over the years, I have interviewed a lot of interesting local personalities — a few TV news anchors, a Polish egg artist, an archaeologist, an elementary school-age water-ski prodigy and the guy who named all the streets in Wellington (you can thank him for Quercus Lane).
But I've also been able to talk to the last remaining member of the Von Trapp family (you know, from The Sound of Music), PGA professional and golf course designer Johnny Miller, Chicago Bears linebacker Jonathan Bostic II (when he was playing for UF), millionaire matchmaker Patti Stanger, the Weather Channel's Stephanie Abrams and even internationally acclaimed chimp expert Jane Goodall.
I vividly recall asking Goodall with whom she preferred living — humans or chimps. She replied that she enjoyed observing primates of all varieties, which, as a former "quiet kid," I could both identify with and appreciate.
So these days I make sure I keep an eye out for the quiet kids. The writers. The readers. The thinkers.
Last week when I was in San Diego with my grandsons, one age 8 and one age 9. We ran around like loons all day, seeing the sights and touring their dad's aircraft carrier (14 floors of fun with ladders) and by dinnertime, we were exhausted. We went to a restaurant where the 9-year-old ate his food then fell asleep with his head on the oh-so-comfy wooden arm of the chair. The other one, uncharacteristically silent, had pulled out "Harry Potter."
When his parents realized it wasn't a menu he was reading, they were mortified. Reading a book at the table when he should have been conversing with the guests!
But I managed to convince them that I much preferred watching him read a book so engrossing he couldn't put it down. I don't even have a problem with iPads, laptops, touch screens of any variety. Are there words on it? Is the kid learning to read the words? All good. A kid who likes to read has the whole world at his feet. He will be able to do anything because he can research how to do it.
Toss in a little talent and he may someday be able to broadcast the news, paint heritage eggs, learn the ins and outs of water skiing, come up with creative names for streets, read music, design a golf course, learn football plays, introduce like-minded singles, become a meteorologist or tell us all about the chimps of the future.
Heck, he might even be able to do more than that.