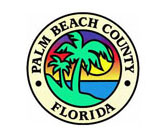 The Palm Beach County Commission approved a resolution Tuesday to release portions of the old alignment of Seminole Pratt Whitney Road that runs through the Mecca Farms property.
The decision came despite protests by some Acreage residents, who do not like the new alignment, which takes the road into a residential area.
In October, the county approved an agreement to sell most of the Mecca Farms property to the South Florida Water Management District.
The road agreement is required in order to remove encumbrances from the property prior to closing the sale, according to a county staff report. The closing is set to take place on or before Dec. 16.
The SFWMD's Loxahatchee River Restoration Project intends to use the Mecca Farms property to create a flow-way to connect the L-8 Basin to the C-18 Canal, as well as other water storage areas along the path of the flow-way, and collect and store water from the J.W. Corbett Wildlife Management Area and the L-8 Basin.
Acreage activist Patricia Curry objected to the county giving up its access to run Seminole Pratt in a straight line to the Beeline Highway. "Then you're going to have to buy back easement rights on Mecca Farms for the same road that you already own easement rights to," Curry said. "It doesn't make sense."
Curry also opposed the proposed new alignment of Seminole Pratt, which would run along the south and east sides of Mecca Farms, rather than straight north between the Corbett area and Mecca Farms, as it was originally intended.
"I don't want this road running along the southern portion of Mecca Farms," Curry said. "You should keep the original alignment. You should not give up that alignment."
Palm Beach County Administrator Bob Weisman said the western alignment, which runs straight north between Mecca Farms and the Corbett area, has been deemed environmentally unacceptable for years.
"The abandonment of that alignment is just a matter of reality," Weisman said. "The right of way that we had talked about going through Mecca, we wanted to give the property unconditionally to the district and not interfere with their reservoir plans, so the county has given up any interest in a right of way through Mecca."
Weisman said that the county does not have need for a road through Mecca Farms at the current time. "If we have to come back and put a road through there, which we may or may not have to do, we would buy that with road impact fees in the future, and not general county funds," he said.