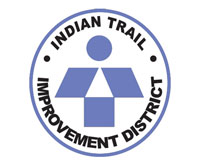 Supervisor Carol Jacobs was elected Wednesday as president of the Indian Trail Improvement District Board of Supervisors, replacing Supervisor Jennifer Hager.
Supervisor Michelle Damone nominated Jacobs, seconded by Supervisor Ralph Bair. Hager and Supervisor Gary Dunkley opposed in the 3-2 vote.
Damone then nominated Bair as vice president to replace Jacobs, which also carried 3-2. Damone also nominated herself for treasurer to replace Dunkley and was elected on another 3-2 tally.
"It sounds like you guys had a plan," Hager said.
"I have one," Damone said. "I made this very clear last month."
Damone also made a motion for the district's attorney, Mary Viator, to remain as secretary, which carried 3-2.
Damone nominated Dunkley as assistant secretary, and that also carried 3-2.
"I came up with a plan, and I was lucky enough to have a second. That's why I motioned them all, including myself; whether you find that arrogant or not, I apologize, it's not meant to be," Damone said.
Damone said her decision stemmed from Dunkley's appointment of former ITID Supervisor Penny Riccio, a longtime political foe of Damone, to be his assistant.
"I have been very honest and direct about it," Damone said. "I don't believe that we need a deputy treasurer. I didn't like the way it happened, so I came in with a plan to nominate myself, hoping to get a second, and I did."
In a 3-2 decision last month, the board had approved a request by Dunkley for an assistant treasurer to help with a financial newsletter. But Dunkley's selection of Riccio for that position drew sharp objections from Damone.
Riccio unseated Damone in 2002 and served one four-year term on the ITID board. Damone regained an ITID board seat in 2004 and clashed with Riccio for the next two years.
"As treasurer, I'll just let you all know that I no longer need an office, maps, typewriters and postage, and I absolutely do not need a deputy treasurer, so as of this evening, there is no need for a deputy treasurer to continue forward," Damone said.
Dunkley said that he had wanted to be a transparent treasurer and provide a report to advise property owners what was being done with their money.
"We are entrusted with investing their money in wise ways," he said. "As of 2006 to this point, this board did not see fit to notify the public of what we were doing with their money."
Dunkley said that he'd prepared a treasurer's report, which was in the mail.
"I am glad to say you will be getting a treasurer's report, and I hope you will enjoy it," Dunkley said. "It is not up to Supervisor Damone to report about our money. It should be imperative that you know what is being done with your money."
Jacobs said she did not like the way the treasurer's report was done. "I was told that this was not going to be going out until the board voted on it, so why is it in the mail?" she said.
ITID Manager Jim Shallman said the report was not in the mail. "We have sent a check for postage, but we were not actually mailing the newsletter until Dec. 25," he said.
Jacobs said there are important issues that need to be added to the newsletter. "I don't like the format of it," she said, adding that she believed that there would be board approval. "Five board members run the district, not one."
Damone noted that when she had asked Dunkley in October who the deputy treasurer would be, he did not answer. "I asked you two months ago who your deputy treasurer was. I already knew who it was," she said. "You chose not to be transparent, not to disclose that, and that is why I feel as passionate as I do."
Damone said she thought the draft of the treasurer's report was a newsletter, not a treasurer's report.
"Every single month in this board book, which is available to the public, there is a financial report that has far more teeth to it, far more data to it and it would be far more accurate than what was on there," she said.
Damone said she would have no problem putting out a treasurer's report, with the help of in-house staff, if that was the direction of the board.
Jacobs said that as president, she is for completely open government.
"I expect every resident to be able to come up to the podium and say what they want to say, but there will be no abuse to any single board member up here," she said. "There will be no abuse to our professionals, and there will be no abuse to our staff. If you have a road that hasn't been graded in 20 years, you are more than welcome to come up and talk about it, but this is district business, and we need to take care of it before it gets to 11 o'clock at night."