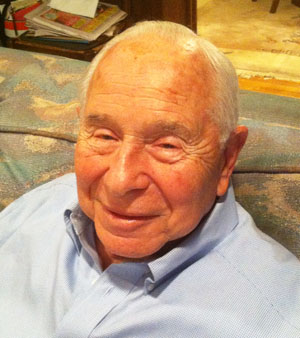 FOOTLOOSE AND…
Yes, his retirement announcement, at 36, did make most of the media, and yes, there were a few highlights of his magnificent career mentioned in some of them, but let me be among the very first to start the push to put pitcher Roy Halladay into baseball's Hall of Fame on the first ballot!
What were some of Halladay's fabulous accomplishments? Well he did win two Cy Young awards as Major League Baseball's best pitcher, for starters. In baseball's current age of "pitcher specialization" during the last two decades, only Randy Johnson (74) pitched more complete games than Halladay (67). From age 30 to 34, Halladay was the only MLB pitcher to lead his league in complete games for five straight years. His career boasted 203 victories and 103 losses and a .297 ERA (earned run average). He also pitched a perfect game and a post-season no-hitter.
Halladay's pitching creed: "I wanted to be in every game as long as I possibly could," he recently said. "Maybe there were times when I shouldn't have taken the ball, but I wasn't going to tell anybody."
That driven attitude might have forced another two or three years of fat paychecks from more-than-willing baseball franchises, but Halladay realized his time had come.
The first shot Halladay has at the Hall of Fame will be on the 2018 ballot. Among others included in that class of possible inductees that year are Mariano Rivera, Andy Pettitte and Todd Helton. I don't get to vote, but I will be a cheerleader for the recognition due one of baseball's true superstars.