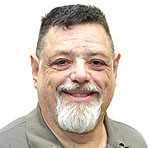 'I' ON CULTURE
NBC tried something we cannot really call new and daring since it went back in time with an actual live presentation of a musical, The Sound of Music. It was an interesting experiment and did well in terms of viewers. Of course, it also showed how unprepared many of the so-called "expert reviewers" are.
I saw at least a half-dozen reviews castigating the show for doing the musical numbers "out of order." Since this was a revival of the Broadway show, not the movie, you might have thought they would take the time to find out that the show presented the songs the way it did because of all the limitations of a live performance. One critic was particularly incensed that the title song did not begin the show because he loved the movie's opening. Of course, the wonderful swooping shot that quickly centered on Julie Andrews is possible only in a movie, and I would guess that is why the movie's director moved that scene and song to the beginning. However, that is not how the show originally started.
I actually saw the original. I shudder when I realize I saw it more than a half-century ago. It was a fairly modest hit. The songs were lovely, even if the story was somewhat weak. The kids were cute (not that I could ever remember them now), and the audience liked it. Star Mary Martin won for Best Actress and Patricia Neway won for Best Supporting Actress as Mother Superior. It tied with a better musical, Fiorello!, for Best Musical. Gypsy was just about ignored but is now considered a far greater show.
The movie made many changes. A few songs came out; a couple of new ones went in. The "Do Re Mi" number was expanded (wonderfully) in the movie, and the Austrian scenery became a character in itself. The most important change, though, was casting Julie Andrews, who was fabulous.
But comparing Carrie Underwood to Andrews is, to some degree, a waste. Underwood had to do the whole show live; any mistakes would be recorded forever. She had to keep every line, every lyric in her head. Andrews could do a dozen takes on each shot. Of course, Andrews was a theater veteran (and already had done Mary Poppins), while Underwood is new to acting. But acting demands are not enormous for the part. I saw one snarky tweet by Ronan Farrow, known almost solely for being the son of Mia Farrow, who complained about her Southern accent. He is far too young, and probably lacks the interest, to know that Mary Martin, the original theater Maria, had a thick Texas accent. And while he complained about having that accent in World War II-era Austria, why would a girl from the hills have a posh British accent?
I would not argue that this was a wonderful production. Frankly, the movie is far better; it is iconic. But it is a movie. Broadway musical comedies are often revived, and quite often the new stars have to compete with memories of the original. But we should compare them to the same version of the part.
There were some really good things about the TV production. Audra McDonald, one of my favorite Broadway performers (I first saw her in a revival of Carousel), has one of the best voices anywhere. She sang a brilliant "Climb Every Mountain." And, as a minor technicality, the actress playing the part in the movie had her voice dubbed.
The kids were charming and, considering they were performing live, were great. The pressure on them had to be incredible. Stephen Moyer as the Captain was OK. Some of the critics seemed to focus on his role as a vampire in True Blood more than his work. The part is not a flashy one, but does require good acting, and he was fine.
So, again, this was not as good as the
movie, but it was an excellent revival and did capture a large audience. I hope more shows are presented this way. My wife said she would love to see Hugh Jackman in Carousel.
So kudos to NBC for doing something different. Let's hope we get to see more classics done. And something like this beats just about anything on any television channel most nights of the week.