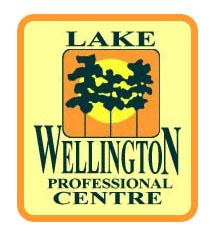 The Village of Wellington soon could add the Lake Wellington Professional Centre to its municipal complex if Wellington Village Council members decide to purchase the property for $5 million.
The council directed village staff Tuesday to set up a special meeting for further discussion on purchasing the 2.5-acre property, which currently houses 22,282 square feet of office space and is home to many local businesses.
Though council members were largely in favor of acquiring the property, they wanted to have more discussion about it.
"For a number of years, we have been discussing purchasing this property," Village Manager Paul Schofield told council members. "We identified it as a possible part of our town center concept."
Schofield said the property had three appraisals in 2011 with an average price of $4.8 million. Under the proposed agreement, Wellington would purchase the property for $5 million and the owner, former County Commissioner Ken Adams, would donate $1 million back to the village.
"The donation would have to be a donation to the general fund and used for a public purpose," Schofield said. "It could also be done with the village purchasing the property for $4 million and providing documentation that the original purchase price was $5 million."
Schofield said Adams was hoping to close on the property by the end of the year. He said the property nets about $830,000 a year with expenses of about $400,000, for a total profit of about $425,000.
As part of the contract, three of the employees currently working at the facility would stay on to maintain operations.
Wellington would use the site for legislative offices and as a business incubator, as well as for some recreational programming. Schofield said this would reduce some of the income earned, but would save Wellington money elsewhere.
"At least in the short term, there are tenants in that building," Schofield said. "But over time, as we moved in programs, like our senior programs or youth programs, the income would be reduced. But that would be offset by savings elsewhere."
The property could also be rebuilt or repurposed in the future to add to the amenities at the Wellington Town Center complex. It would be eight to 10 years before Wellington would make its money back on the property, Schofield said.
Councilwoman Anne Gerwig asked whether the "business incubator" would be subsidized by Wellington.
Schofield said that would be a council decision. "Business incubators tend to have a low or reduced rent," he said. "We couldn't do that without direction from the council."
Gerwig said she would like to see something in writing that would guarantee the existing tenants could stay in the building for the term of their lease.
"When their time is up, we could negotiate something," she said. "But until then, they need to be given some time — and I would say a minimum of two years — in which we wouldn't move anyone out."
She also asked whether the property could be incorporated into the rebuild of the Wellington Community Center. "Is it too late for this to be considered a part of that?" Gerwig asked.
Schofield said it could be considered. "We could look at ways to incorporate it in the future as part of the programming and other functions," he said.
Councilman Matt Willhite noted that there is not much property available for Wellington to expand its municipal complex. "It would seem most fitting for it to be taken over by the village," he said.
He asked how Wellington would handle staffing the site, noting that the three current employees are expected to retain their positions. Schofield said that would be negotiated.
Councilman John Greene said he thought it would be a good investment. He added that Adams, along with other landowners, might also consider selling other land to the village as well.
Mayor Bob Margolis said he would support purchasing the property as a land bank.
"My only concern is the time frame," he said. "I don't want to put pressure on staff or Mr. Adams to close before the end of the year. But I don't know if we can make a decision knowing what we know now."
Margolis suggested holding a special hearing. "There's some more information I think we need to get," he said.
Margolis asked whether Schofield felt it could be accomplished by the end of the year. Schofield said it was possible.
"What I'd like to get is direction if we should sit down and negotiate or not negotiate, knowing you'll have to come back for a special meeting," Schofield said.
Willhite made a motion to direct staff to negotiate with Adams and move forward with acquisition of the property, but to call a special meeting to discuss the issue further.
The motion passed unanimously.
Vice Mayor Howard Coates said the site would add to the village's "hub."
"I agree that this has become the central part of our village, and the development here is really going to define us not in the next year, but in the next 10 and 20 years," Coates said. "My view is if we can lock this property in now and hold it to where it pays for itself, then use it for a public purpose that benefits all residents, it will be worth it."