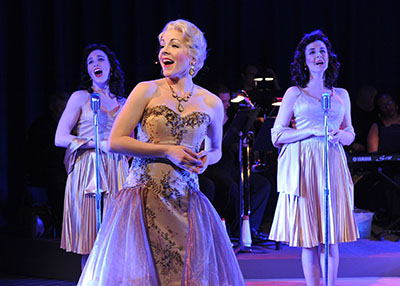 Two great productions are visiting the Dolly Hand Cultural Arts Center in Belle Glade this month: Godspell and Flipside: The Patty Page Story.
Prepare ye for Godspell, the beloved musical by Stephen Schwartz. Enjoy all the good gifts of one of the most enduring shows of all time in a new, intimate, one-of-a-kind production.
Raise your spirit with the Tony-nominated score filled with the popular hits "Day By Day," "Light of the World" and "Turn Back, O Man." Godspell is a timeless tale of friendship, loyalty and love that has touched the hearts of countless theatergoers all over the world.
Stir your soul, raise your spirit and sing along with Godspell at the Dolly Hand Cultural Arts Center on Thursday, Jan. 16 at 7:30 p.m.
Flipside: The Patti Page Story, winner of 18 National Awards at the Kennedy Center Honors, is a musical celebration of Page's rise to stardom. The performance takes audiences on a well-conceived journey to 1965 in a show featuring stunning costumes.
Written from interviews with Page, Flipside: The Patti Page Story features 28 of the singer's greatest hits, including "Tennessee Waltz," "(How Much Is That) Doggie in the Window" and "Mockingbird Hill." It will be presented at Dolly Hand on Tuesday, Jan. 21 at 7:30 p.m.
The Dolly Hand Cultural Arts Center is located at 1977 College Drive on Palm Beach State College's Belle Glade campus. For tickets, call the box office at (561) 993-1160 or visit www.dollyhand.org.
ABOVE: A scene from Flipside: The Patti Page Story.