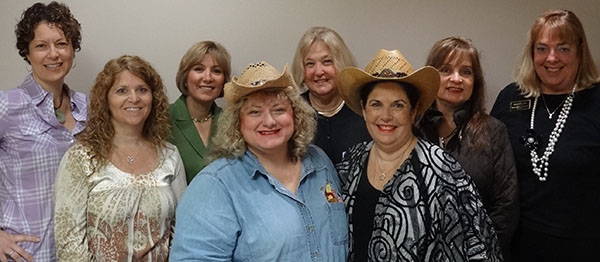 The Howlin' Hoedown 2014 is a little more than a week away, and tickets to the event are selling quickly. Reserve your spot at the event today to enjoy a howlin' good time.
The Howlin' Hoedown, an event that raises awareness and money for homeless animals, has grown every year since its inception three years ago.
The Howlin' Hoedown 2014 will take place at the International Polo Club Palm Beach in Wellington on Saturday, Jan. 25 at 6:30 p.m. Tickets cost $125 per person.
Enjoying the relaxed, country atmosphere of the Howlin' Hoedown, guests will arrive wearing their jeans, boots and best cowboy hat, ready kick up their heels and support the animals.
Guests will enjoy a fun-filled, casual evening that will include a silent auction, live auction, line dancing, a DJ provided by Kenny Mondo spinning a variety of country and Southern rock favorites, an Asado dinner catered by Aaron's Catering and more.
The Howlin' Hoedown was the brainchild of Hope Barron, a local CPA. She wanted to help the homeless animals in the community, but since she already owned two dogs of her own, she decided to raise money for local animal rescues. Barron persuaded a number of her friends to join her, and the Howlin' Hoedown was born.
Many of these friends have continued to serve on the event's planning committee every year, and their consistent support has contributed to the continued growth and success of the event. Members of this year's committee are: Hope Barron (chair), Lorrie Browne, Kerri Burke, Victoria Calebrese, Betty DeLaRua, Dorothy DeMartino, Maureen Gross, Sylvia Harmon, Cynthia Jackson, Krista Martinelli, Carol O'Neil, Lori Planco, Tanya Reed, Allyson Samiljan, Julie Tannehill, Sachi Yanaccone and Maggie Zeller.
The beneficiary of this year's Howlin' Hoedown is A Second Chance Puppies & Kittens Rescue, the largest foster-based animal rescue group in Palm Beach County. Composed of an all-volunteer workforce, the group operates via a home fostering network with the volunteers providing a home and care for dogs and cats until they are adopted.
Now in its sixth year, the organization has been able to rescue and place over 5,000 dogs and cats in Palm Beach County.
Although the event sold out last year, it's not too late to get your tickets to the Howlin' Hoedown 2014 and help this local no-kill animal rescue.
There are also a few remaining sponsorships opportunities available. Full table sponsorships are available for $2,000. This sponsorship includes 10 reserved tickets to the Howlin' Hoedown 2014 and a company name/logo on the reserved table sign. Or if a half table sponsorship is more your style, consider a sponsorship for $1,250, which includes six reserved tickets.
The Howlin' Hoedown 2014 looks to be even bigger and better this year, and with the community's help, the committee will be able to raise much-needed money to help even more four-legged friends.
Buy your tickets today by visiting www.asecondchancerescue.org/hoedown2014.
For more information about tickets and sponsorship options, call Maureen Gross at (561) 714-0887 or e-mail maureenbgross@gmail.com.
ABOVE: Howlin' Hoedown committee members (L-R) Lorrie Browne, Lori Planco, Betty DeLaRua, Hope Barron, Allyson Samiljan, Maggie Zeller, Victoria Calebrese and Maureen Gross.